Ramp up productivity in drug discovery – eliminate hurdles in compound management and liquid handling
Screening demands massive automation of liquid handling and compound management that delivers robust data. Fluent®, our Laboratory Automation Solution, already delivers high capacity and speed with superior precision. New updates to Fluent now take productivity in drug discovery to an even higher level.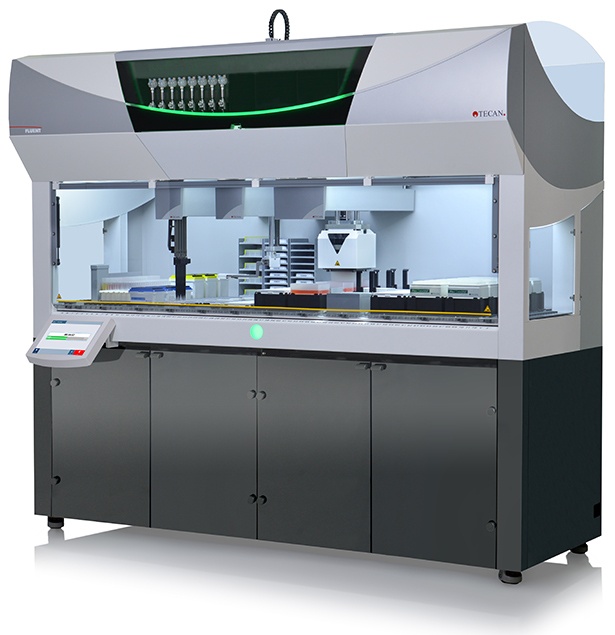 Increased flexibility in handling liquids and labware:
Multiple liquid handling arms enable disposable tips and fixed tips to be combined, and similarly, allow for a combination of air displacement and liquid displacement technologies to be used in a single workstation.
Finger Exchange System is unique in adapting on-the-fly to whatever labware mix your assays demand.
Increased operational flexibility and robustness:
Automatic Stop and Resume, made possible by "self-aware automation", allows you to intervene at any point in the workflow: You can move hardware by hand, and the system automatically returns the arms to the previous position and continues the run.
Method Recovery is a sophisticated crisis management tool that recovers your work in the event of a major failure such as a power outage, or a computer crash.
See Fluent in action at Tecan Booth #831 at SLAS2016.
Find out more at the Fluent page.