SLAS2016 KEYNOTE SPEAKER
At the forefront of the fight back against cancer drug resistance
Michael Gottesman, Chief of the Laboratory of Cell Biology, National Cancer Institute
Dr. Gottesman is one of the true pioneers in the field of cancer drug resistance, helping us understand why seemingly successful chemotherapies often meet increasing resistance, causing them to fail over time. He played a key role in the discovery of P-glycoprotein (MDR1, ABCB1). This multidrug resistance efflux transporter transports anti-cancer agents out of the tumor cell, resulting in clinical resistance to chemotherapy.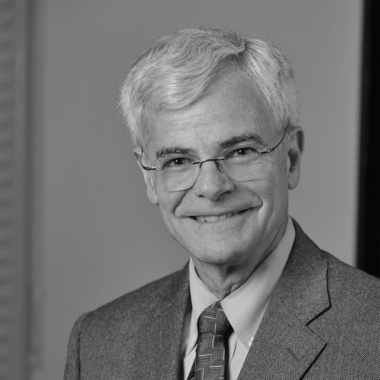 After his medical studies Dr. Gottesman moved on to the NIH (National Institutes of Health) in 1971, where he worked in the laboratory of the molecular biologist Martin Gellert. He gained valuable insights into bacterial genetics, which made him realize how molecular studies and genetics could be used to solve complex biological problems. Dr. Gottesman moved on to study the genetics of somatic cells and combined his new knowledge with his medical training to become a key figure in the 1970's "War on Cancer". Keen to further his interest in vaccine development, Dr. Gottesman studied biochemistry at Harvard College. He obtained his M.D. from Harvard University Medical School, completing his internship and residency in medicine at the Peter Bent Brigham Hospital in Boston.
A breakthrough in multidrug resistance
He was recruited, along with his wife, to the National Cancer Institute (NCI) by Ira Pastan, head of the Laboratory of Molecular Biology. Dr. Gottesman's group studied how anticancer drugs affect cell division and discovered two types of mutant cell lines – those that had mutants affecting cell division and those with multi-drug resistance caused by the inability to accumulate drugs.
This seminal discovery led to a breakthrough in our understanding of multidrug resistance (MDR), based on energy-dependent efflux of cancer drugs from the cell. The phenomenon is based on a natural defensive system that handles the ejection of potentially harmful xenobiotics from the cell. So far, research has shown that every known anticancer drug is a substrate for these efflux mechanisms.
Exploring drug susceptibility at an individual level
Dr. Gottesman became Chief of the molecular cell genetics section in the NCI Laboratory of Molecular Biology in 1980 and Chief of the NCI's Laboratory of Cell Biology in 1990. He continues to work on ABCB1 and other so-called ABC transporters that reduce drug uptake and increase energy-dependent efflux. This includes looking at how polymorphisms in the transporter proteins affect drug susceptibility in individual patients. He is working with others to open up new ways to avoid or exploit these mechanisms when treating multidrug-resistant cancers. They are also investigating the physiological role these multidrug transporters play in normal human tissues, for instance at the blood-brain barrier.
A leading light at NIH
Since November 1994 Dr. Gottesman has been NIH Deputy Director for Intramural Research (DDIR). Among other responsibilities he provides guidance, coordinates activities and facilitates cooperation between the 24 Scientific Directors, in order to meet the goals of the NIH Intramural Research Program.
It is no surprise that Dr. Gottesman's research has earned him many awards. He was elected a fellow of:
The American Association for the Advancement of Science (1988)
The Institute of Medicine of the National Academies (2003)
The Association of American Physicians (2006)
The American Academy of Arts and Sciences (2010)
He also received the Public Health Service Commendation, Outstanding Service and Distinguished Service awards, the NIH Director's award in 2002, and the HHS Secretary's Award for Distinguished Service in 2005.
Gr. Gottesman will be a Keynote Speaker at SLAS2016.