Tecan booth speaker
Catch and release: screening center lands clients with D300 dispensing
Dylan Nelson on using the Tecan D300 Digital Dispenser in a drug screening and development center.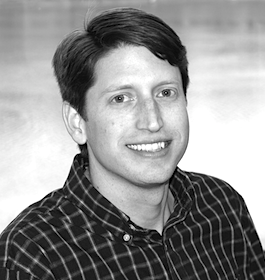 If you're working in drug screening and development or characterizing small molecules and want to find out how to reduce costs and simplify workflows, be sure not to miss Dylan Nelson's presentation at 1:00 p.m. on Monday January 25 at the Tecan booth #831 at SLAS2016.
About Dylan
Dylan is an automation scientist at the Oregon Translational Research and Development Institute (OTRADI). Since 2007, OTRADI has operated Oregon's only non-profit, proof-of-concept bioscience laboratories, with unique robotic equipment and scientific expertise found nowhere else in Oregon. OTRADI has used its expertise and research to generate more than $2 million of revenue to support its scientific expansion and outreach.
Why is Dylan's presentation so important?
OTRADI uses the Tecan D300 at many points in the screening process with clients. Dylan's presentation will give a valuable insight into the advantages of using the D300. He'll also talk about how it's possible to bring clients into the lab to use the D300 themselves. This lowers costs as well as the barrier to drug discovery.
The take-home
The D300 is quick to set up and simple to use compared to traditional methods. Apart from reducing costs and downtime in centers like OTRADI it enables clients with limited resources to do drug testing and development themselves. It can also be used in other forms of testing.
As Dylan says, "I'll be sharing my practical experience of how the D300 can lower costs and the entry barrier to drug discovery, which is a major step forward."
When and where
1:00 p.m. on Monday January 25 at the Tecan booth 831.