Tecan Expert Bio
Introducing Tecan Expert, David Wold.

Hello, my name's David Wold I work in Tecan's Partnering business. I am looking forward very much to being one of the Tecan Experts at SLAS2016. For 16 years I've worked in the fields of Liquid Handling and Life Sciences medical device implementation. This short bio will tell you a little more about my expertise – so you can see how I can help at the show.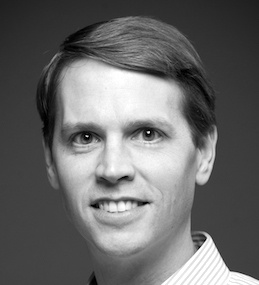 What's my background?
I have undergraduate degrees in Chemistry and Engineering Physics and a Masters degree in Chemical Engineering. After completing my formal education I spent a few years working at Amersham Biosciences and Labcyte before joining Tecan in 2005. For the last eleven years I have been working in Product Management for the company.
What attracted me to Tecan?
Before Tecan I had been working at a very detailed technical level in highly specialised life science and liquid handling instrumentation. Tecan offered me a chance to expand my experience and work on larger system solutions. I also wanted to develop closer relationships with customers, in particular with the decision makers at our partner companies.
How can I help you at SLAS2016?
For over a decade now I have helped our partners meet their challenges in liquid handling. So if there's anything you need to do or know in that area then I should be able to help. And if I can't, I know someone who can. I can help you choose the components you need for maximum reliability and performance. This ranges from specialised pumps, valves and software, to consumables like disposable tips for a range of products across a variety of platforms.
Do I have an area of expertise?
What I do is quite simple really: I work effectively with you to solve your liquid handling problems. For prospective customers this might mean determining the correct products; for existing customers it means working as your partner to provide all the support and training, tips and tricks you need to make sure your instrumentation runs smoothly.

I look forward very much to meeting you, discussing how to solve your challenges and helping you to be empowered by Tecan.