Tecan Expert Bio
Introducing Tecan Expert, Hal Wehrenberg

Hello, my name's Hal Wehrenberg am I am looking forward very much to being one of the Tecan Experts at SLAS.
Presentation: "Self-aware automation" - Tecan booth #831 4:00 p.m. Monday, January 25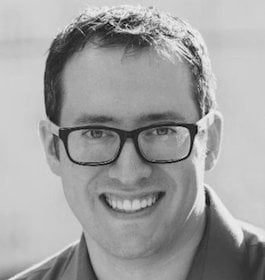 I have been at Tecan for the last eleven years and I am Software Product Manager on our Fluent platform. This short bio will tell you a little more about my expertise – so you can see how I can help at the show.
What's my background?
Before I began at Tecan I was an independent freelance computer programmer. This allowed me to gather a wide range of experience working from concept and project definition to final full implementation of a wide range of solutions. This has been invaluable in my roles at Tecan. Here most of my work involves guiding the development of the Fluent platform to more effectively meet our customers' business needs.
What attracted me to Tecan?
Ultimately it was because I wanted to play with robots. Who could resist that? Since I joined I have found huge satisfaction in the variety of work and customers – from automating protein crystallography labs to creating secure databases for local hospitals. Every project brings its own challenges and rewards.
How can I help you at SLAS?
This is my 8th time at SLAS, although the concept of the Empowerment Bar is a new one. I am keen to help people with all levels of experience in automation. You might have a set budget to solve a tough problem and need me to help you - in terms of defining a system with options for your specific needs. Or you may want to talk granular detail about the technical aspects of a system you already have running. Either way, I can help you with both software and hardware. I am also presenting a booth talk about self-aware automation – intelligent software that understands what's happening at every stage of a process – and the benefits it provides.
What is my area of expertise?
I take what you need to do, in terms of defining and running assays, and translate it at a technical level so R&D can meet your business need. This comes from my real world experience of defining projects and working with customers on meeting their daily challenges.
I look forward very much to meeting you, discussing how to solve your challenges and helping you to be empowered by Tecan.
When and where?

As at Tecan Expert at Booth 831 and Presentation: "Self-aware automation" - Tecan booth #831 4:00 p.m. Monday, January 25