Tecan Expert Bio
Introducing Tecan Expert Kevin Moore



Hello, my name's Kevin and I am going to be one of the Tecan Experts at SLAS2016.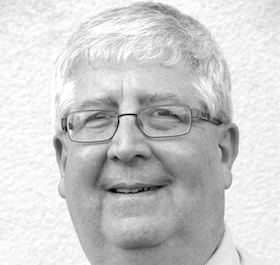 What's my background?
I wanted to introduce myself and to explain the expertise I can offer you at the show. I hope I can help with any Life Science automation challenges or questions that you may have.
Initially I trained as an organic chemist before starting work as a medicinal chemist. I spent 30 years in this area. For 20 of them I was at Merck & Co. on their Neuroscience site in the UK, working on the discovery of drugs for brain disorders.
For the last five years at Merck I headed the compound management team and became more involved in lab automation. I was part of the Robotic Screening Group, which as part of the HTS operation routinely screened over a million compounds from the company's sample file.
What attracted me to Tecan?
As a customer I had seen pretty much every vendor in the Life Science space. There were only two that I was interested in. Tecan came out on top because they had the sharpest focus on science. I've been here for nine years now and not looked back.
How can I help you at SLAS2016?
My background means that I have a deep understanding of the drug discovery world – and the benefits that automation can provide in that arena. In the past I have chaired the Compound Management Track at SLAS conferences.
Over the years I have used a variety of equipment, so I am not just in the Tecan 'bubble'. For anyone interested in the drug discovery world I can talk the same language. We can talk on the same level about the challenges you face and think about how to solve your problems within the constraints of the industry.
Do I have an area of expertise?
Well, within the drug discovery area I have developed specific expertise in compound management and High Throughput Screening. Here specific Tecan products can offer more control of the line-of-custody of samples. We have invested more than anyone else in sample tracking and have a close association with the clinical market.
I look forward very much to meeting you, discussing how to solve your challenges and helping you to be empowered by Tecan.