Tecan Expert Bio
Introducing Tecan Expert Michael Fejtl



Hello, my name's Michael and I am very happy to be one of the Tecan Experts at SLAS2016. I'll be at the show to talk with you about any automation challenges you might face for biochemical and cell-based assays. With that in mind I thought you'd like to look at my credentials and see what makes me qualified for such a role.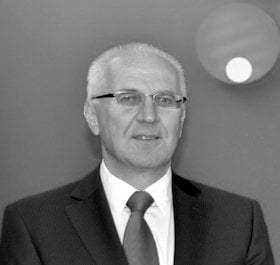 What's my background?
I started out in Vienna with a PhD in Neurobiology over 20 years ago, then spent six years as a research scientist in the US. Following this I joined a university as head of electrophysiology, looking at multi electrode array issues. Next, I moved into the pharma market for automated patch clamping before working with micro plate readers and developed a special interest in cell-based assays. Four years ago I was headhunted by Tecan to work as a market / product manager for multi-mode readers.
What attracted me to Tecan?
Tecan are all about empowerment. This is what appealed to me about the company – how they empower people working in research and pharma to be more productive in their labs. I felt that was something I wanted to be a part of.
How can I help you at SLAS2016?
There are so many new features available with our Spark multi-mode readers and I can help you see how they fit in with your workflow. You might want to know about cooling, for instance, and how we can automatically ensure a stable temperature. I can also help you with any challenges you have around cell based assays and explain how you can free up more time for research by automating the entire workflow – including cell counting for cell suspension and cell imaging in microplates.
Do I have an area of expertise?
Essentially I work in life science and marketing, so I have to know what people are doing in terms of research – especially when it comes to cell based assays and automation of the workflow.
I look forward very much to meeting you, discussing how to solve your challenges and helping you to be empowered by Tecan.