Tecan Expert Bio
Introducing Tecan Expert, Vince Ahlheit.

Hi, my name's Vince Ahlheit and I am looking forward very much to being one of the Tecan Experts at SLAS2016. This short bio will tell you a little about my expertise – so you can see how I might be able to help you at the show.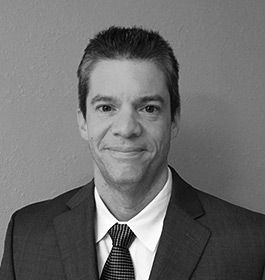 What's my background?
My degree was in Biochemistry at North Carolina State University. I started at Tecan after a short spell at GSK in the Compound Management group. That was almost 12 years ago. I began at Tecan in Technical Support before moving to be a Field Service Engineer, then joining the Integration Group before I took my current role in Applications.
What attracted me to Tecan?
One of my colleagues at GSK moved to Tecan and recommended me for a position. Tecan had always stood out as an impressive supplier during my time at GSK so I had no hesitation in saying 'yes'. The Tecan team had an excellent reputation – something I wanted to be part of.
How can I help you at SLAS2016?
People may not be familiar with the extent of integrated solutions that Tecan offers. I see my role as helping you understand how we can meet your needs in a variety of applications, from mass spectrometry to sample preparation. I can also show you round some of our clever new stuff, like the integrated 3rd party robotic arm on the Freedom EVO platform and a new release of Fluent software with added functionality.
Do I have an area of expertise?
I'm very familiar with the software on both the Freedom EVO and Fluent platforms. I also have comprehensive knowledge of how our instruments work with 3rd party devices.
In fact much of my work is with other manufacturers, creating solutions for 3rd party devices. I look forward very much to meeting you, discussing how to solve your challenges and helping you to be empowered by Tecan.