Tecan booth speaker
Joe Zer and simplification with the Fluent approach
Anyone wanting to know how to really maximize the potential of Fluent should definitely check out Joe Zer's presentation at 10:00 a.m. on Tuesday, January 26 at the Tecan booth 831.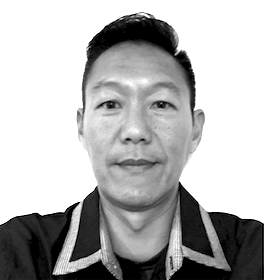 About Joe
Joe is an Associate Scientist II at Dart NeuroScience, a company of visionaries, innovators and optimists. The company describes itself as "not a typical pharmaceutical company. We are a discovery catalyst, perfectly positioned and structured to make a serious difference in our world. Curious and creative, hopeful and driven – all joined together to fulfill our vision: protect and enhance the quality of mind. With open minds and open hearts, we stretch our limits every day so that we can continue to improve life and the way we live it."
Before Dart NeuroScience, Joe studied molecular biology at San Diego State University.
Why is Joe's presentation so important?
For Joe, the key thing about Fluent is that "we're saving so much time which is very important for drug discovery and that means drugs get to market far more quickly."
Joe will be talking about how using Fluent, with innovative features like Pathfinder, can have a dramatic effect on timesaving. He's been working with Fluent since June 2015 and mainly uses it in the plating process. In his work, Joe uses a MultiChannel Arm™ (MCA) with 384 channels and two adapters.
Although Joe uses Fluent on the plating process, he'll also be explaining how to benefit from using the MultiChannel Arm and the gripper for sample tracking. Most of all, he'll be demonstrating how the techniques and principles he can employ to maximize use of the entire deck can be utilized in different projects.
The take-home
The key thing for Joe is that "With other instruments, if they go fast you get afraid that problems will arise. Fluent is so much smoother and more reliable than the competition."
When and where
10:00 a.m. Tuesday January 26 at the Tecan booth 831.