Tecan booth speaker
Rick Thomas and automated glucurodinase removal from pain management samples
Precision Diagnostics has a lot to offer anyone wanting to increase efficiency and throughput of liquid samples. Richard Thomas, Chief Scientific Officer at Precision Diagnostics will be sharing his robotic sample processing experience at the Tecan booth on Monday 25 January at 3:00 p.m.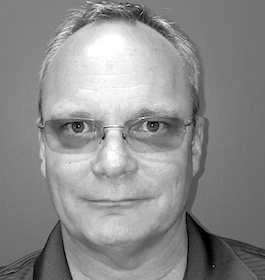 About Richard
Richard has a PhD in organic chemistry and an analytical chemistry background. He's currently leading efforts to develop and implement LC/MS/MS methods for drug detection in urine, oral fluid and blood plasma samples. Helping grow Precision Diagnostics by overseeing expansion and new systems integration is also a key part of Richard's role with the company.
Richard's presentation
Richard will be talking about how the Tecan Freedom EVO 200 enables one person to process 1600 samples for three assays during the course of an eight to ten-hour day. Having worked with Tecan for the past 15 to 20 years and being familiar with the competition, Richard is an excellent position to articulate the company's advantages.
Why is Richard's presentation so important?
Richard knows Tecan's products inside and out and is responsible for managing a challenging diagnostics environment. He's also worked with previous Tecan systems and seen how they've evolved. So he's the ideal person to explain the real-life benefits of working with Tecan.
The take home
"If you want to process a large number of patient samples efficiently and improve your throughput and you haven't considered robotics for sample processing now's the time," says Richard. "It reduces error and downtime and improves efficiency. I'm looking forward to telling you how."
When and where
3:00 p.m. Monday January 25 at the Tecan booth 831.