Tecan Expert Bio
Introducing Tecan Expert Tal Murthy



Hi, my name's Tal and I am looking forward to helping you at SLAS2016 as one of one of the Tecan Experts.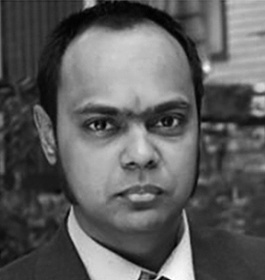 Before that, you might like to read a little about me and the type of automation expertise I can offer. That way, if you have any questions centred around my 'specialist subjects' you can seek me out.
What's my background?
I graduated in Molecular Biology before taking on a research fellowship at Harvard Medical School in Boston, USA, working in genomics and proteomics. This introduced me to automation, which I continued working with in my first job at Thermo Fisher Scientific. They had a lot of automation but few applications, so I started a small applications lab that targeted automated liquid handling products into the genomics and proteomics markets.
What attracted me to Tecan?
I moved to Tecan in 2014 as a Senior Application Scientist, attracted by the potential of the business. It's a growing field and the company has some amazing products that can be tailored to a large number of different markets. It's exciting being able to use all my experience in the area of NGS.
How can I help you at SLAS2016?
If you have yet to experience the benefits of automation in your lab, then I can take you through the options. Our NGS platform can offer mid or high throughput options, giving you the ideal transition from manual tasks to automation.
If you're already using robotics in the lab then I can show how new developments can help you do things better and faster – adding greater value to a range of different application areas.
Do I have an area of expertise?
My background in genomics and proteomics has given me wide-ranging experience in these areas, including protein bioprocessing. I have also developed expertise in NGS as it has become a more and more advanced method of sample preparation.
I look forward very much to meeting you, discussing how to solve your challenges and helping you to be empowered by Tecan.