Wolfgang Jörg on t

he path from testing to a successful project

Considering a new lab automation system or simply want to keep up to date with the latest in innovation? Put the date of Wolfgang Jörg's presentation at 2:00 p.m. on Tuesday January 26 at the Tecan booth 831 at SLAS2016 in your diary.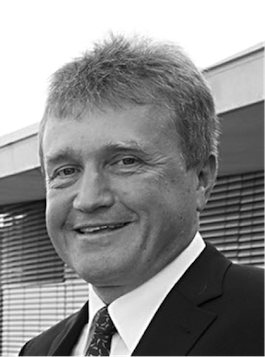 About Wolfgang
In 1987, after studying Industrial Electronics at Aalen University in Germany, Wolfgang went to work at Boehringer Ingelheim. He became the head of the Electronics/Lab Automation Team in 1989 and has worked for Boehringer Ingelheimever since.
Wolfgang's presentation

As an electronic engineer with over 20 years of experience in laboratory automation, Wolfgang is the ideal person to offer an introduction to the benefits of Fluent, Tecan's new automation platform.
Wolfgang will offer an overview of how the Boehringer Ingelheim in-house Lab Automation Team works and showcase some successful automation projects with which he's been involved. He will go on to talk about his team's first experiences with the Tecan Fluent platform, focusing on a particular automation project.
Why is Wolfgang's presentation so important?
Wolfgang has a deep knowledge of lab automation and he's an excellent person to give an impartial view of the benefits of the Fluent system. So, this is a good opportunity to learn more about what Wolfgang calls "a very, very good pipetting robot, one of the best" from someone who is already working with Fluent.
When and where
2:00 p.m. on Tuesday, January 26 at the Tecan booth 831