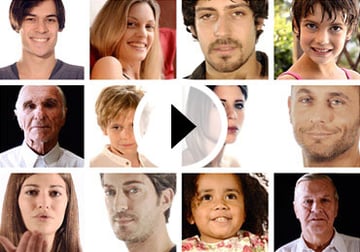 Join Tecan!
Join the market leader. Work in an international and dynamic environment.
Tecan is a leading global supplier of solutions for the biopharma, forensic and diagnostic industries. The company is a leader in the development, production and distribution of advanced automation and detection solutions for the world's leading life science laboratories.
Ambitious to contribute to the quality of life of humankind by enabling our customers to make the world and our community a healthier and safer place.
Already working and looking to take the next step? Outstanding people are critical in our extremely dynamic and innovation- intensive field. Ambitious to contribute to the quality of life of humankind by enabling our customers to make the world and our community a healthier and safer place?
Login for Recruiters (only Europe)
If you don't have your personal access data yet, please contact us.
Job Opportunities United States of America
Business area

Title

Location
Leaving school and interested in a challenging alternative to University? Below please
find an overview of all apprenticeships we offer in general.
Discover your future...
The Tecan MBA Summer Internship Program offers exposure to a fast-paced and collaborative environment. The Tecan MBA summer internship program includes a challenging job assignment, plus orientation, career development opportunities, field trips, social activities, and opportunities to interface with senior management. Your mentor will provide periodic performance appraisals along with coaching and guidance throughout your internship. The culmination of your summer is a report-out presentation to the Tecan Management Board.
The MBA Summer Internship Program includes roles within corporate development, operations, business development, sales & marketing, product development.

Responsibilities may include (depending on your assignment):
Supporting strategic projects and implementation
Gathering and analyzing market intelligence
Leading change management project in operations
Supply chain improvement project
Developing economic and business models
Performing financial analyses on new business opportunities
Location and duration
The Tecan MBA Summer Internship Program takes place at two highly dynamic locations – San Jose, CA and Zurich. The program takes 8 to 11 weeks and requires the student being available to work 40 hours a week Monday-Friday.



My 3-months summer MBA internship at Tecan Corporate Development allowed me to work on a highly relevant business topic and get extensive exposure to the top management team. It was a great opportunity to be part of Tecan and I truly enjoyed working with this exceptional team of people!
Ayman Alabdallah, MBA Intern Corporate Development


Basic Qualification and job requirements
Must be currently enrolled in a top-ranked MBA program and have completed the first year of study prior to joining our MBA Summer Internship program.
Two to five years of prior work experience in consulting, corporate development, sales and marketing, operations, global procurement, business development, finance, etc.
Preference for prior work experience in the life sciences, biotechnology, pharmaceutical or healthcare industries
Advanced knowledge of MS Office

Job Requirements:
Excellent communication, interpersonal and leadership skills, with ability to influence.
Strong analytical skills, forecasting and modeling skills.
Ability to function well in a collaborative team setting within a matrix environment.
Demonstrated ability and experience to effectively interact with executives and senior leaders.
Prior work experience in the life science and clinical diagnostics is a plus
Travel may be required