By Sirak Kilfe
With next-generation sequencing (NGS), the combined use of different instruments, workstations, manual approaches, and software can lead to unnecessary, time-consuming complications and errors, especially in high-throughput environments. NGS workflow automation is helping to streamline the process and produce faster results, yet there are still a number of practical challenges that can impede implementation and efficiency of NGS. Read on to learn 5 steps you can take to improve next generation sequencing applications in medical microbiology.

The promise of NGS for medical microbiology
Accurate nucleic acid sequence information can play a key role in medical microbiology. In the field of virology, NGS applications have already evolved from sequencing small genomes (e.g. influenza) to larger genomes (e.g. Marseillevirus). Among its varied applications, NGS is an important new tool in the timely identification and control of outbreaks such as norovirus, which causes as many as 685 million cases of gastroenteritis each year, at an estimated cost of $60 billion worldwide¹. Integrated and automated NGS workflows save time and money and can lead to better, more accurate results.
The detection of antimicrobial resistance is highly important in clinical environments: antibiotics are progressively losing their effect, and a further outbreak of pathogens must be avoided. To detect antimicrobial resistance with conventional microbiology, time-consuming growth experiments in specialized media are needed on a regular basis.
With sequencing information, the detection of antimicrobial resistance becomes much easier, more sensitive and more accurate. After sequencing a patient's sample, scientists can recommend effective treatment rather than waste an antibiotic which could induce further resistance within that strain. This is personalized medicine at is best.
Taming the workflow
Despite the ease and efficiency of NGS over Sanger Sequencing, the latter still predominates in clinical labs and medical applications. We can already reap the benefits of NGS for medical microbiology applications, but there is still room to enhance quality and reliability, while cutting sequencing costs and minimizing manual errors. NGS applications like de novosequencing, genome sequencing, and mRNA/miRNA profiling benefit from a common workflow to help standardize procedures and generate reproducible results.
The typical NGS workflow in a clinical laboratory entails sample collection, preparation steps, nucleic acid extraction, NGS library preparation, sequencing, data analysis, and data storage². Without suitable automation, parts of the NGS workflow can be inefficient, overly laborious and error-prone. Given that NGS is a relatively expensive undertaking, and that the results can have a profound impact on patients' lives, extreme caution must be exercised to avoid re-runs and delays, which can be too high a price to pay when patients are waiting for tailored treatments.
Here are 5 ways to alleviate bottlenecks, waste and error throughout the NGS workflow:
1. Automate sample tracking
Up to 70 % of errors affecting laboratory test results already occur in the pre-analytical phase³. Most of them are caused by mishandling procedures during collection, handling, preparing or storing specimens. Clinical labs dealing with large numbers of samples and manually applied bar codes are especially at risk, as it is easy to mix them up, with potentially serious consequences for patients. Automation, standardization and monitoring pre-analytical variables is therefore of utmost importance. The use of sample tracking can go a long way to help prevent sample mix-ups at the point of collection and throughout the ensuing process.
2. Eliminate error and waste during sample preparation
Depending on the clinical symptoms, patient samples such as blood, urine, sputum, stool, or tissues, are collected, extracted, stored and transported. In a perfect scenario, molecular tests based on NGS enable clinical lab teams to deliver data within the first day⁴. However, this is only achievable if sample preparation is rapid and efficient.
Many clinical microbiology labs still prepare NGS samples manually, which creates a bottleneck upstream of sequencing, and introduces opportunities for error. Automation can significantly decrease sample preparation and turnaround times. It also helps you improve standardization of test methodologies across different samples, operators and laboratories. This can help to prevent analytical failures and minimize delays while also ensuring the delivery of reliable, time- and cost-effective outcomes.
3. Improve nucleic acid quality
It is essential to individually tailor the nucleic acid extraction procedure to the task at hand: a "one size fits all" approach rarely works well. The quality of clinical samples and purity of extracted nucleic acids affect the outcome of NGS analyses.
Automating nucleic acid extraction can greatly improve the quality of starting DNA/RNA, bringing numerous benefits including better yields, minimal sequence bias, lower error rates and better process control. It will also help you control the variability between operators and protocols, which is especially problematic with manual processes. Automated NGS library prep also minimizes reagent waste and accommodates users with a novice-level skill set ⁵.
4. Automate NGS library preparation
The success of NGS rests heavily on the quality of the DNA or RNA library you start with. Developing and optimizing efficient protocols to prepare nucleic acid libraries requires reliable and accurate pipetting, as well as a degree of flexibility to work with various different library preparation kits and protocols. Manual library preparation usually means lower reproducibility and constitutes another potential bottleneck. Automating NGS library preparation is therefore a key step to achieving better performance and security of results.
5. Integrate the NGS workflow
Many of the processes in the NGS workflow are carried out separately – either manually or using different automation solutions. For example, many labs go to the trouble of automating NGS library preparation but end up with bottlenecks because other aspects of the workflow such as DNA quantification and normalization are not well integrated into the process.
This is undesirable for a variety of reasons: when processes are decentralized over the lab, time is wasted going between instruments, which are quite often situated in different rooms. Compatibility issues are always a threat, and the more instruments are used, the higher the chances of compatibility conflicts and delays due to downtime, maintenance or running out of necessary instrument-specific lab supplies.
An automation platform can incorporate or interface with many different peripheral devices (PCR machines, plate readers, shakers, magnetic separators), so it can help you incorporate more of the NGS process into a continuous workflow that can be controlled through a single software interface.
Automation is streamlining NGS workflows
Clinicians are increasingly attracted to the benefits of NGS for applications in medical microbiology. NGS can help control the spread of infections and diagnose a variety of pathogens, leading to more targeted therapies. Apart from increased throughput, automation of NGS for medical microbiology applications facilitates the production of more consistent data.
While the results obtained with manual methods depend on skill, experience and handling of the equipment, automated systems consistently provide superior quality results. Automation also gives you greater control over data release and storage, so that you can effectively safeguard patients' privacy and access files more easily in the future.
By automating part or all of the NGS workflow, you can significantly improve the cost efficiency and quality of NGS applications for medical microbiology. However, since every application has a unique set of requirements, it can be challenging to find the automation solutions that will be most effective for your lab's specific needs and goals.
In the next article of this series, we will look a little more deeply into this important topic. To find out more, subscribe to our blog!
Learn more
Download this poster showing the lifecycle steps NGS workflows.
References
1. Centers for Disease Control and Prevention. Norovirus Worldwide. Page last updated July 16, 2018; https://www.cdc.gov/norovirus/trends-outbreaks/worldwide.html. Accessed August 13, 2017
2. Motro Y. et al., Next-generation sequencing applications in clinical bacteriology. Biomolecular Detection and Quantification. 14 (2017) 1-6.
3. Lippi et al., Preanalytical quality improvement: from dream to reality. Clinical Chemistry and Laboratory Medicine. 7 (2011) 1113-26.
4. Dunbar S., Diagnostic and health trends increase demand for molecular testing. Medical Laboratory Observer. April 18, 2018
5. Lappin S. et al., Automated NGS Sample Preparation: The Gift that Should Keep Giving. Genetic Engineering and Biotechnology News. 2014.
About the author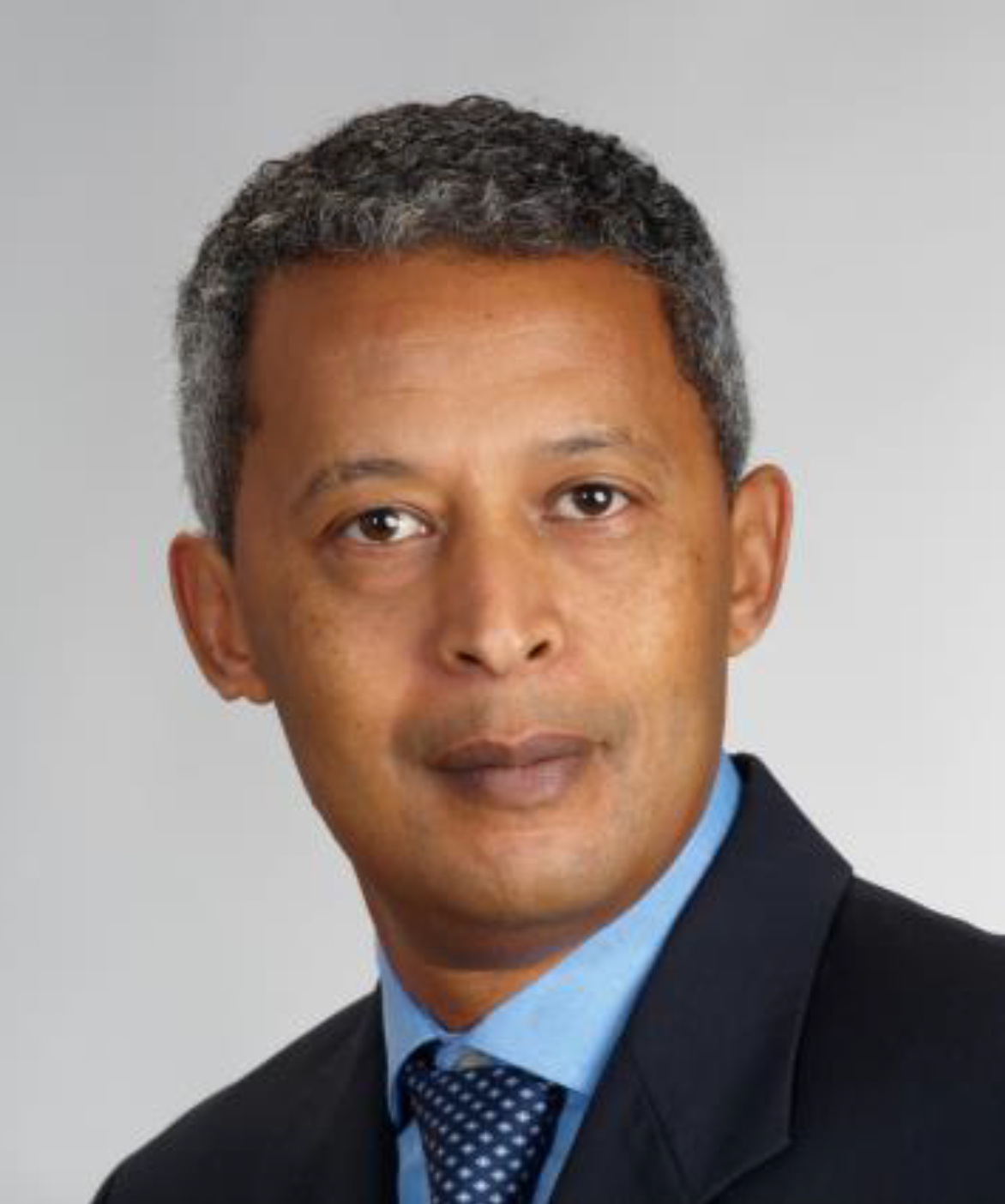 Sirak Kifle
Dr. Sirak Kifle is Sales Development Specialist for CDx and Genomics in the EMEA region. Sirak studied Biology at the University of Munich, prior to gaining his PhD from the University of Kiel, Germany. At Tecan, Sirak has developed extensive experience in automated workflows, with a strong focus on automated sample preparation for clinical genetics applications that are helping to revolutionize molecular diagnostics and facilitate the advance of personalized medicine.