By Sirak Kifle
Next-generation sequencing (NGS) technology continues to advance at a high speed, and a growing range of new applications is constantly being developed. Microbiology and antibiotic susceptibility testing is one such application area where greater process efficiency and sample throughput are essential to reap the benefits of NGS. Major bottlenecks in NGS for translational research and clinical diagnostic applications often occur through failure to integrate processes upstream of the actual sequencing step. While automation brings clear benefits, a one-size-fits-all approach rarely works because each lab has its own unique demands. Here we take a closer look at how a pioneering clinical microbiology lab found the right solution for their challenging application.
Reduce sequencing bottlenecks with automation
Dr. Peter Keller, Head of the Molecular Diagnostics Unit at the Institute of Medical Microbiology in Zurich, Switzerland, spoke to Tecan about his lab's efforts to create a fully automated "walk-away" solution for NGS-based antibiotic susceptibility testing. With up to 40 to 80 clinical isolates to process weekly, the lab needed a robust automation solution that would put reliable results into the hands of clinical partners and epidemiologists faster. Careful analysis of their NGS workflow revealed that automation and integration of sample preparation steps could significantly reduce the lab's workload, enable processing of more samples in parallel, and increase the reproducibility of library preparations, while at the same time minimizing sample processing errors.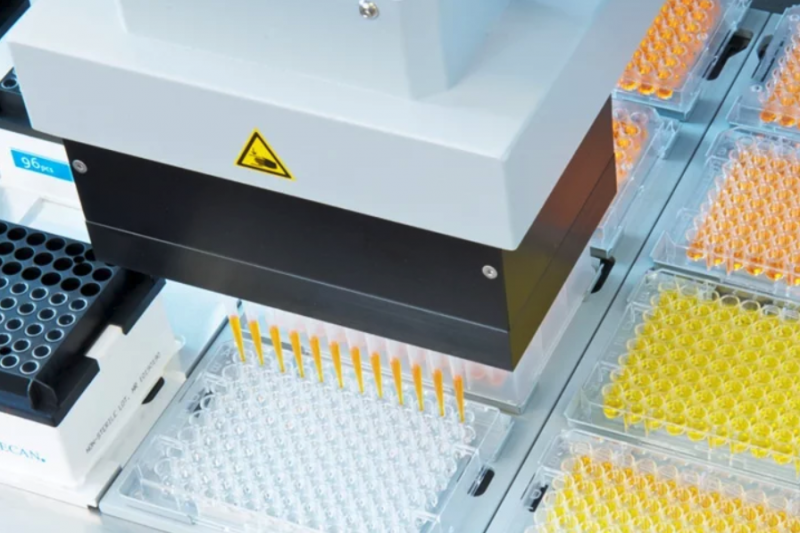 NGS automation can enable a fully automated workflow for the analysis of clinical samples.
An NGS automation example: microbial testing for clinical diagnostics
Working with clinical samples as the primary material, the Keller lab extracts the DNA and uses proprietary laboratory developed tests (LDTs) to analyze them for the presence of respiratory pathogens, meningococcus, and other pathogens. Their customized automation solution incorporates protocols for DNA extraction, configuration of the DNA libraries ready for NGS-based LDTs, and detection into a fully integrated workflow that is managed within a single software environment. As a result, both the department and their clinical partners benefit from faster turnaround times, complete traceability and the consistently high level support that clinical testing demands.
In addition, the institute also operates a conventional bacteriology lab, which runs about 350 samples a day. The combined capacities of automated NGS and the additional conventional bacteriology lab enables them to compare phenotypic assays for antimicrobial drug resistance testing with genetics and use powerful NGS to reveal the resistance mechanisms in bacteria from clinical cases.
An integrated NGS technology solution
A key challenge for Dr. Keller's lab was to find a solution that would combine liquid handling automation with the biochemical supplies and kits from Qiagen. The project aims to cut down the time-to-result for NGS to about 48-72 hours – an impossible task if 40-80 genomes per week had to be handled manually.
Integration of Tecan automation with Qiagen products meant that researchers were able to set up a workflow that isolates DNA and prepares libraries for NGS in a fully automated manner. The integration of DNA quantification into the workflow is a pioneering step, and the solution installed at Zurich's Institute of Medical biology was a world first, which allows for improved process standardization and sample normalization. In addition, a custom downstream application was co-developed with Tecan engineers to enable the use Qiagen chemistry at an attractive cost ratio for a single bacterial genome.
Selecting an NGS automation solution
The challenges Dr. Keller's lab had to solve apply to numerous analytical labs in a clinical setting. Here are some of the key factors they took into consideration when choosing the components of their automation solution:
Compatibility with NGS sample preparation protocols from many suppliers
With many different approaches to NGS and sample preparation, Dr. Keller's lab were looking for a solution that would allow them to take advantage of a variety of commercial kits, sequencers and NGS methodologies. This would also give them the flexibility needed to keep pace with changing protocols, new tests, and emerging technologies in the future.
For example, the ability to accommodate either amplicon-based or capture-based NGS methods would support the use of a broad range of automated NGS protocols that have previously been optimized, tested and verified for sequencing, such as those Tecan has developed for the Freedom EVO® NGS workstation in collaboration with key research centers and partners including Illumina® and Ion Torrent™.
Ease of use for NGS library preparation and PCR set-up
It is easy to make mistakes during library preparation and PCR set-up – especially in clinical labs, such as Dr. Keller's, where there is often a need to develop and implement new protocols for their LDTs. Software that could provide a guided workflow was therefore an important consideration for the Keller lab to reduce the chances of error and improve consistency between users. The Freedom EVO NGS workstation provided them with a graphic user interface that supports the operator through each step of the workflow, providing intuitive cues for log in, protocol selection, worktable set-up and run initiation. Step-by-step user instructions and visual displays, such as the convenient selection confirmation screen, help the user confirm correct worktable set-up and initial conditions.
Minimal training requirements
With many different staff members potentially sharing the same equipment, training needs were an important consideration for the Keller lab. Complex set-up procedures can limit staff productivity, especially if extensive training is needed up front. They found the Freedom EVO's intuitive interface reduced the training burden and helped prevent mistakes.
Another key consideration for Dr. Keller was the level of technical support available for any potential automation solution. Installation, qualification and maintenance can waste much time and money. Even more important are the consequences in the clinical environment, where an unplanned system failure may require immediate specialist intervention to avoid delaying critical test results for the clinical partner or patient.For the Keller lab, a manufacturer with an expert technical support team and the flexibility to customize automation solutions according to their needs was a must.
Outlook
As the Keller lab discovered, a fully integrated and automated NGS workflow can improve response times and deliver more consistent and accurate test results in the clinical setting. "With our fully integrated automation solution from Tecan, we should be able to serve the needs of our clinical partners faster and more accurately," Dr. Keller concludes.
If you face similar challenges in automating NGS workflows and increasing productivity in a clinical environment, one of Tecan's NGS automation packages might be just what you need. Our special offer on NGS automation solutions ends December 2018. To learn more, visit our special offer page.
About the author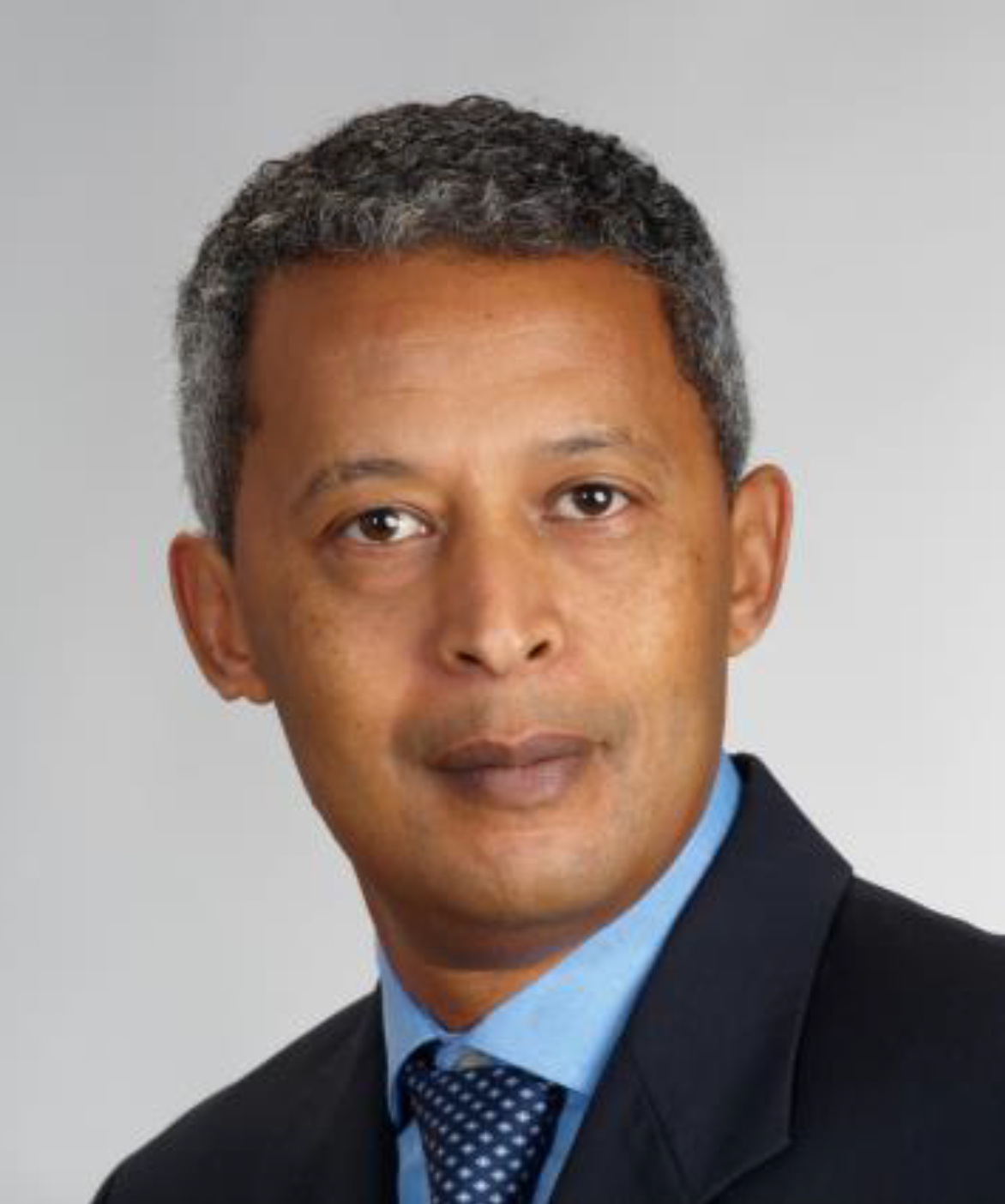 Sirak Kifle
Dr. Sirak Kifle is Sales Development Specialist for CDx and Genomics in the EMEA region. Sirak studied Biology at the University of Munich, prior to gaining his PhD from the University of Kiel, Germany. At Tecan, Sirak has developed extensive experience in automated workflows, with a strong focus on automated sample preparation for clinical genetics applications that are helping to revolutionize molecular diagnostics and facilitate the advance of personalized medicine.