By Yves Wurmitzer
The anatomical pathology – or histopathology – workflow has not changed in decades, yet volumes increase and laboratories expand. A serious shortage of qualified personnel is making matters even worse. Added to that, errors arising largely from manual procedures cause extra work, and unfortunately it is the patients who suffer the consequences. Modernization may be essential for survival of histopathology labs but making the business case for automation can still be a challenge, especially given that it may involve bold and potentially costly changes to well-established protocols and lab infrastructure. Here are 5 compelling arguments for automating your histopathology lab now.

Automated solutions for pathology sample preparation and analysis eliminate error, increase productivity and reduce risk to patient health, for a significant return on your investment.
1. Automated pathology systems bring immediate cost savings
A detailed study at the Anatomic Pathology Department at the University of Washington showed that improved workflows and increased automation (including both liquid handling automation and digital slide scanners) led to increases in volume per FTE and savings of $2.50 – $3.00 per case in terms of materials (at 2009 rates, 1). Implementing a custom system for digital bar coding and tracking slides at a lab involving 24 pathologists and residents resulted in freeing up 1 FTE in histology and 1 FTE in the office for other tasks and increasing the potential throughput of the lab. In another study, the average cost of interpretation errors in cancer cases proved to be as much as $21,500 per case (2). So overall, improving workflows with workflow automation systems can translate into considerable savings in labor and materials and also reduce the risk of costly errors in patient care.
2. Patients benefit from reductions in inefficiency and error
Errors certainly lead to increased cost but they also result in ineffective treatment. Let's start with the observation that a typical overall error rate in the pathology lab workflow is a few cases per 1000 (3, 4). Assuming a hypothetical pathology group handles 40 000 surgical cases per year, this translates into approximately 400 surgical cases having an error. It has been estimated that about 6% of these errors can lead to patient harm (5), which means two errors per month – clearly an unacceptable level for individual patients and for health care in general. Experience in many industries has lead to the conclusion that automation is required to further reduce such error rates to an acceptable level.
3. Automation can significantly increase quality of histopathology results
Identifying the many potential causes of waste and error in histopathology is key to understanding the costs incurred and how automation can help. Errors linked to sample tracking and labeling alone can account for an error rate of 1 in 1000 (6). Then there is batch-to-batch variability in reagents, decreased staining quality if reagents are reused, and the risk of contamination between sections in staining and water baths. For example, highly sensitive next generation sequencing (NGS)-based companion diagnostics tests are coming on line and are being used on individual sections that traditional workflows expose to common water baths. Therefore, including or changing steps to avoid contamination is becoming increasingly important. Also, the tedium of repetitive manual processing steps brings with it the increased risk of variation and human error, making a clear case for automation.
4. Pathology automation improves traceability
Implementing automation with minimal error into the anatomical pathology workflow also brings significant benefits when it comes to the custodial responsibility of keeping track of all patient materials. This can be a daunting and time-consuming task in an intensive manual workflow, but implementing automated methods including digital barcoding for sample tracking and instrument to instrument communication will make traceability much easier and more cost-effective—at the same time, reducing the risk for error significantly.
5. Automation paves the way to digital pathology
The quality of images used for digital pathology depends on a variety of factors, many of which are not directly linked to image acquisition. Poor processing, cutting and staining of tissue will result in an image that cannot be corrected even with the most sophisticated equipment and software. Therefore, process standardization based on process security lab automation and the reduction of variability is a key component of digital pathology, and enables further improvement in the efficiency, productivity and standardization of the modern histopathology lab.
The case for partnering
In the effort to reduce waste and error by automating workflows it is natural to start by evaluating off-the-shelf solutions. But this can lead to compromises in compatibility, throughput, and quality that might not be acceptable for the modern lab. Custom or novel solutions may be needed based on out-of-the-box thinking. In this case it may well be worth considering partnering to find the right solutions for your needs. For example, Dako partnered with Tecan to develop a fully automated ICH/ISH staining solution, Omnis, designed to provide their customers with greater capacity, higher throughput and more cost-effective processing.

References
Grimm EE and Schmidt R. Reengineered workflow in the anatomic pathology laboratory. Arch Pathol Lab Med 2009; 133 601–604
Ho J, et al. Can digital pathology result in cost savings? A financial projection for digital pathology implementation at a large integrated health care organization. J Pathol Inform 2014;5:33
Makary MA, et al. Surgical specimen identification errors: a new measure of quality in surgical care. Surgery. 2007;141(4):450–455.
Nakhleh RE, Zarbo RJ. Amended reports in surgical pathology and implications for diagnostic error detection and avoidance: a College of American Pathologists Q-probes study of 1,667,547 accessioned cases in 359 laboratories. Arch Pathol Lab Med. 1998;122(4):303–309.
Yuan S, Astion ML, Schapiro J, et al. Clinical impact associated with corrected results in clinical microbiology testing. J Clin Microbiol. 2005;43(5):2188–2193.
Resar RK. Making non-catastrophic health care processes reliable: learning to walk before running in creating high-reliability organizations. Health Serv Res. 2006;41(4, pt 2):1677–1689.
About the author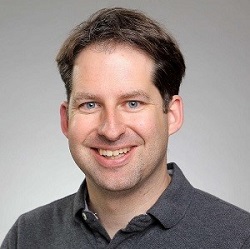 Yves Wurmitzer
Yves Wurmitzer is a Customer Solution Development Manager at Tecan, Switzerland. He works intimately with OEM clients and end-users alike obtaining and clarifying their needs and market demands to enable the successful development of new cutting edge solutions. Yves has many years of experience in product and project management of OEM liquid handling automation with a key focus on innovative software solutions. Yves holds an MSc in Biology of the ETH Zurich and joined Tecan in 2016.
Related products