By Hal Wehrenberg
Congratulations. It took you quite some time and effort to convince your management or institution on the value of investing in automating your experimental or clinical workflow. The applications were submitted, the presentations were made and the wheeling and dealing to secure the budget resulted in you and your team landing the investment. You've arrived. Now all you have to do is choose the robot and get it up and running.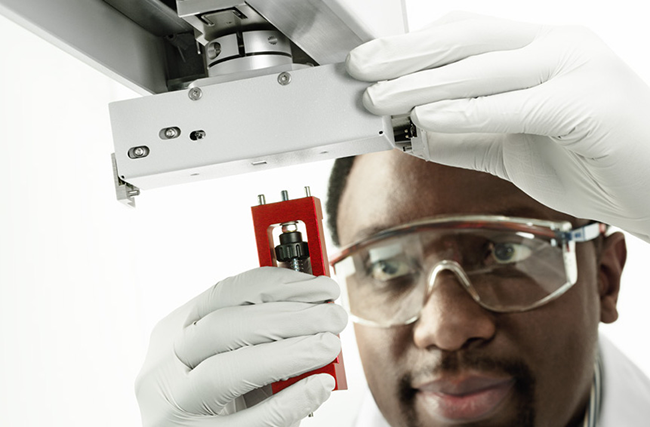 Implementing a new automation workflow requires some preparation. Once it's done, you'll soon be reaping the rewards.
That's the easy and fun part, right? Well, it may not be as difficult as designing an NGS or LC/MS sample prep workflow or all the years of work that went into refining a lab developed test (LDT), but getting a robust automated liquid handling robot working full-time in your lab is not a trivial task either. I have personally participated in over a hundred installations, and I thought it might be worthwhile to record some of the points to think about before and during installation. If you consider and address these in advance of the robot arriving at your loading dock, you will be able to be productive with the system faster, with less risk and no unpleasant surprises. And perhaps more significantly, you can realize a return on investment sooner.
I've written this article and the accompanying checklist of 11 key points with the first-time installation in mind, so forgive me if you think some of the points are obvious. These are all points learned from experience. They make the difference between a fast, smooth implementation and unfortunate, avoidable delays. And for those who haven't yet started your journey to select an automation system, I've added a few pointers on the relevant questions you should ask your colleagues as you prepare to select the most appropriate supplier and robot.
Our preparatory list is divided into these categories:
Your assay – preparing for automation
Robots are not magic. The assay you are evaluating for automation must work manually, in other words, "on the bench." If it doesn't, it is very unlikely that automation alone will solve the problems with the protocol. If you are considering miniaturizing an assay with automation, now is the time to test that it works.
Once you have the goal clearly defined, automating that becomes straightforward and typically easy to verify. And once the simple version is automated, either you have successfully reached the goal, or you are well situated to turn that feasibility step into a high-throughput reality.
Your people – time for training and initialization
Thankfully, robots can't replace people (yet). Good automation requires the brains, lab skills and problem-solving of a human being with a technical mindset. Decide who in the lab shows the best potential to be the automation specialist. This requires both aptitude and enthusiasm. General problem solving skills and strong assay understanding are a must. Interest in software and instrumentation is a plus. The right person will see this as a career step. It doesn't mean they will be operating robots all their life; this responsibility could very well help them be promoted to lab manager or become responsible for a discovery project.
Your implementation plan – budgeting time
Your first runs will take time to get right, and there will be plenty of opportunity for optimization. You will identify small adjustments, as well as big improvements, compared to your manual protocol. You might be able to implement miniaturization of the assay, resulting in big savings on costly reagents, thereby realizing a return on investment beyond time, reproducibility and human resources. By devoting time for this in the project, the robot can give you enormous leverage for standardizing the assay across sites, making it functional in the hands of your colleagues.
Your lab and the regulatory environment – compliance
The robot may have features that help you comply with industry regulations and opportunities, such as audit trails and electronic signatures. Documentation of your process can be important to meet your quality standards. Talk to your vendor about the instrument features, and identify the experts in your organization to help understand what is critical to success with automation.
Evaluation and Return of Investment – get it right from the start
For those of you who are early in your process, I've included key questions that you should ask to help you understand which robot and installation procedure is best for you. Managing the expectations of your superiors is very important. Do not overpromise and under-deliver. They are not expecting miracles; they prefer to see things going to plan.
You've probably got a few months to prepare for the arrival of the robot, which is ample time to address these points. We have tried to make it as easy as possible for you to answer them, but if you have run aground, please don't hesitate to get in touch with us at Tecan. We're always here to help you.
About the author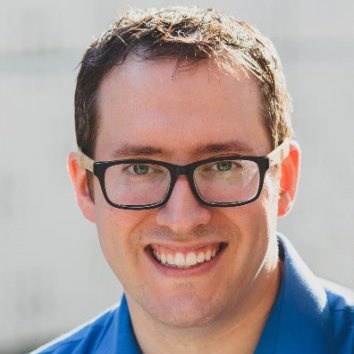 Hal Wehrenberg
Hal is the Head of Product Management and has been at Tecan for the last eleven years. Before he began at Tecan he was an independent freelance computer programmer. This allowed him to gather a wide range of experience working from concept and project definition to final full implementation of a wide range of solutions. This has been invaluable in his roles at Tecan, where most of his work involves guiding the development of the Fluent platform to more effectively meet their customers' business needs.