By Micaela Wochner
As a diagnostic product moves through its lifecycle, its development, engineering and customer support needs change. In order to extend the period of product profitability and customer loyalty for as long as possible, you must start planning for the next evolution of the product from the beginning. Involving an OEM partner in your product lifecycle management (LCM) from the start can help you create products that are easier to service at a lower cost and with fewer long-term risks.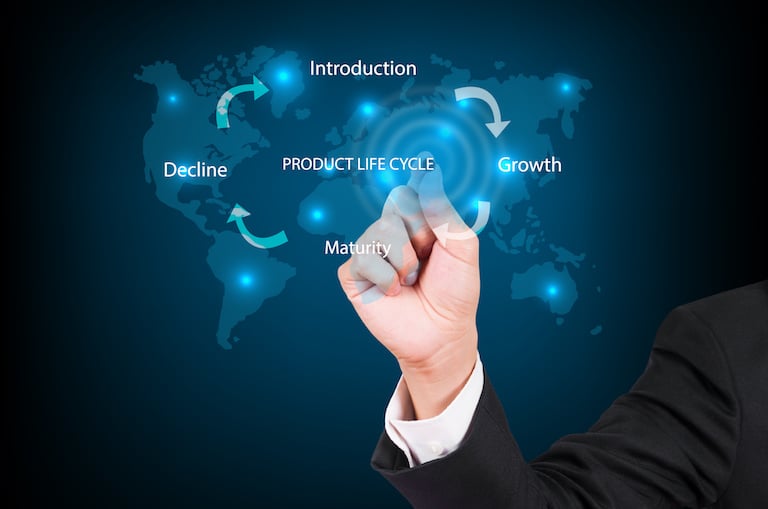 Involving an OEM partner in your product lifecycle management (LCM) from the start can help you create diagnostic products that are easier to service at a lower cost and with fewer long-term risks.
Besides planning for market growth, product evolution and cost-control, involving your OEM partner in your lifecycle management planning early helps you manage regulatory compliance more effectively.
Today's businesses are operating in a rapidly evolving regulatory landscape. Sweeping changes in regulatory laws in the US and Europe, such as the recent Medical Device Regulation (MDR), affect how manufacturers and distributors must demonstrate the safety and efficacy of products. For example, in 2018, the FDA had planned to release 20 new guidances, but in reality, it issued 65. Involving OEM partners early in the process is essential to ensure products maintain compliance throughout the device lifecycle.
Product lifecycle management stages
By planning ahead for your entire product lifecycle from the conceptualization stage and through the design, production, distribution, and service phases, you'll be on your way to robust product lifecycles with lower service costs and greater customer loyalty. Consider what needs to be planned during each of these periods in a product lifecycle.
Beginning of Life (BOL):
At the start of any new product life is an idea. This phase of innovation is usually followed by analysis of the market potential and how to meet the market needs with the product. The next step is design and development, in which the initial conceptualization is developed into prototypes. Within this step are actions such identifying requirements, creating concepts, and testing or validation before manufacturing begins. Consider how your OEM partner can deliver value during this stage.
Concept
Development
Testing
Launch
Manufacturing
Middle of Life (MOL):
After manufacturing, the product is launched into the market and is distributed, used and serviced. At this point, the product is in the hands of the end user. Provide the data you collect about any failures, maintenance rates, and user experience to your OEM partner to work together on immediate fixes and future development.
Go to market
Sales / Distribution
Performance Tracking
Fix Issues
Product enhancements
End of Life (EOL):
As the product reaches maturity, plans for retiring, recycling, or disposing of the product come into play. EOL starts when users no longer have a need for the product or new technology makes it less desirable. At this stage, your OEM partner helps you transition to a successor product, which may incorporate components that continue to meet end-user needs or reflect adjustments based on market feedback.
Withdrawal from market
Recycle or disposal
Managing customers: product migration
What to look for in a LCM partner
How can you find the right OEM partner to help you develop a product lifecycle management plan? It's important to spell out key aspects of your LCM that need to be taken into account when engaging with a partner for your diagnostics equipment. Consider each of these issues.
•

A holistic approach to LCM
Find a partner who looks at the entire product lifecycle, not just a single component or step in the process. You want a product development partner that helps you keep the product supported during its growth period, as well as implementing a phase-out approach as the product nears the end of its lifecycle.
•

Regulatory compliance knowledge
The right partner has regulatory expertise and keeps you updated on any changes in laws or regulations that might affect your product's compliance. Even more, a trusted partner proactively presents plans for how to rapidly adapt to changes with the least impact on your bottom line.
•

Safety compliance
It's important that your partner provides components and protocols that you can rely on to provide results that are safe, dependable, consistent, and reproducible. You don't want any worries that supplier components or documentation will risk your product's safety and compliance status.
•

Risk mitigation
You want a development approach that includes planning ahead and keeping you informed about any potential concerns, in order to mitigate risks before they occur. The right partner has a thorough approach to communication, documentation and data management that keeps your risk minimal.
•

Product development
Product development is rarely a case of launch it and leave it. You're undoubtedly planning a product that continues to meet user needs as it moves through its lifecycle from BOL to MOL to EOL. Product updates and fixes will become necessary, and your partner should provide expertise and support to help plan for these phases.
•
Future-proof planning
Beyond just meeting the immediate specifications, your OEM partner provides a forward-looking approach for the next step in your product development. By offering strategic insights and guidance about impending market changes, technology advancements and adoption potential, you'll be positioned to plan a product roadmap that stays ahead of the curve in customer demands and regulatory changes.
•
Rapidly adapt to changes in market or policy changes
When changes do come (expected or unexpected) your partner is at your side to help ensure any adjustments to the product get implemented quickly.
•

Creates efficiencies
Beyond just supplying a component or providing support during product development, a product lifecycle management-focused OEM partner helps your team save time and finds ways to make processes more effective. The goal is to find efficiencies in design or components that can help reduce your costs (whether in capital, time or manpower).
•

Considers your end-user's needs
Your LCM partner knows the importance your brand reputation has in the marketplace. It is vital that every component added, changed or removed throughout the entire product lifecycle helps to support your product's image in the market place. You want support for parts and maintenance for the life span of an installed base, even as it nears end of life (or after).
•

Supports your business plan
Finally, the right lifecycle management partner is one that helps you achieve growth. By supporting you in identifying new markets or product areas—including "easy wins" for adapting or refitting your products for additional markets—your partner can help you take your business in new directions you may not have considered before.
When you look at the design, development, manufacturing and updating of a product over time, it's evident that your lifecycle management process needs to include working closely with OEM partners. Consider what bringing the right partner in from the start can mean for the success of your product during its entire lifecycle.
Discuss your needs
Synergence is Tecan Partnering's unique approach to the development of OEM automated solutions for diagnostics and life sciences. If you're wondering how Tecan Partnering can provide the next level of support needed to ensure successful product lifecycle management, please contact us to discuss your needs.
About the author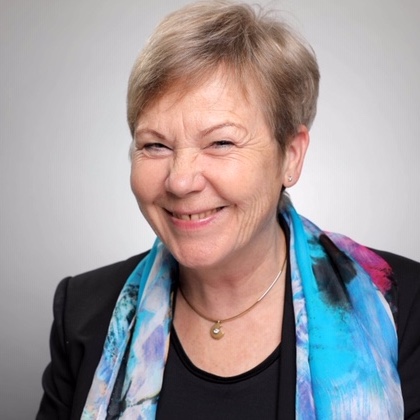 Micaela Wochner
Micaela Wochner, Head of Customer Operations, together with a team of professionals, manages all day-to-day interactions with and for our OEM partners: the right delivery, at the right time, compliant, in the right quality, and the right price in the hands of our customers. Micaela joined Tecan in 2012 as Program Manager. In 2015 she developed the Customer Operations team from the former Product Management and Program Management team thus sharpening the customer focus of Tecan Partnering. Micaela joined Tecan with 20 years experience in the Healthcare Industry in Commercial, Clinical Affairs and Project and Program Management roles.
Related products