By Severin Heynen
As a procurement planner in the competitive life sciences sector, how do you ensure your organization adapts swiftly to the rapidly changing demands of customers and stakeholders? Whether supporting a CRO, pharmaceutical company, clinical lab, biotech business or academic department, procurement teams are under constant pressure to manage risk, reduce costs and keep their organizations profitable. Advancements in technology and business practices are widening the influence of procurement on business operations, requiring procurement teams to collaborate even more closely with other functions, including lab management. Here are three major trends that are transforming procurement management: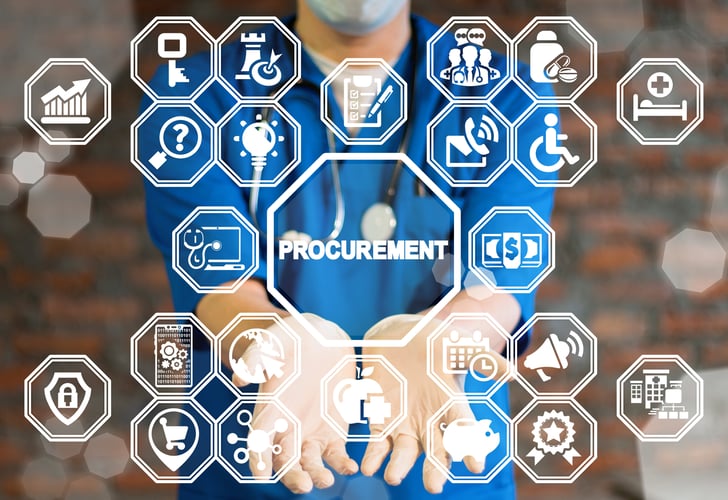 New tools are emerging to facilitate and support e-procurement by automating the collection, analysis and visualization of instrument and consumables usage data.
1. Lab procurement automation is no longer a luxury, it's a necessity
As lab environments become more agile and productive, procurement teams often struggle to ramp up operations quickly to keep pace with the volume and fluctuation of consumables required. As a result, more informed inventory control , including the introduction of more automated approaches to equipment usage tracking, is becoming a necessity to maximize efficiency and prevent the costly bottlenecks and other problems associated with under- or over-stocking. Despite these growing pressures, collection and analysis of essential data about equipment and consumables usage is often performed manually, and the use of cumbersome spreadsheets is still common to manage the information and feed it into e-procurement systems.
More usage data is collected and stored
Electronic lab equipment is capturing more data than ever – data that can help procurement teams make better decisions. Instrument log files, for example, contain valuable information about instrument locations, usage and consumption of lab supplies. The central challenge is how to collect the relevant usage data efficiently and interpret it rapidly so that the procurement team can take appropriate action.
Traditional approaches to procurement include manual steps that are inefficient and laborious. In today's fast-paced labs, many procurement aspects simply can't be operated cost-efficiently on a manual basis any longer. For maximum benefit, the whole process needs to be automated and integrated across functions.
Software tools make sense of information overload
Fortunately, new tools are emerging to address the gaps in e-procurement. For instance, we are seeing the emergence of software applications that can automatically extract and analyze data from instrument logs to provide procurement teams with real-time insights into how and when equipment and consumables are being used in the lab. Existing technologies and solutions are also being enhanced with artificial intelligence, which is developing at high speed and will likely play an increasingly important role in data analysis and interpretation for procurement planning.
2. E-procurement tools are taking to the cloud
Automation and the need to process large amounts of data are inextricably linked to cloud technology. In fact, the cloud is an absolute prerequisite for connecting different sites of an organization and supporting global supply chain management. The implementation of cloud technology goes hand in hand with an extension of procurement functions and workflows.
Cloud technology enables more responsive inventory control
Improvements in cloud technology are enabling instant access to real-time data across locations and functions, so users can respond more quickly to changing needs and trends. This heightened level of responsiveness is essential for the implementation of just-in-time logistics and lean approaches to procurement. With cloud-based tools to extract and analyze usage data, procurement teams should be able to view and share usage statistics, advanced metrics and customized reports in real-time on mobile devices. As a result, multiple stakeholders can review results and expedite purchasing decisions more quickly.
Cloud security is no longer an issue
Even though the potential of cloud technology was evident at an early stage, security concerns held back many companies from implementing cloud solutions and gaining a competitive edge. Fortunately, the development of highly secure cloud solutions has allayed these concerns, and cloud technology is now widely regarded as an indispensable tool to stay competitive.
Powerful encryption methods and anonymization of sensitive data offer protection from hackers and security violations. Strong passwords, regular software updates, and the use of proxy servers, which make it possible to run lab computers without an open internet connection, add additional safety layers.
3. Demand for transparency in procurement processes is growing
The procurement function plays an increasingly visible role in most organizations, with considerably greater accountability. As a result there is growing pressure for more transparency, coming from both within organizations and externally. Procurement teams no longer work in a silo, but instead need to share information readily across functions and sites. Increasingly stringent regulatory requirements create added pressure to provide better evidence of fair practice and compliance.
With more powerful software tools available, procurement is becoming important for strategic investments and value creation. Spending practices are compared across the whole organization, and transparency is essential, particularly when it comes to justifying funding requests for operational expenditures, making the case for large capital expenditures, and demonstrating compliance.
New tools and technologies to support e-procurement
Traditional procurement practices are being transformed through electronic data capture, automated analysis, and cloud connectivity. New software applications are emerging to support e-procurement by capturing and organizing usage data in the cloud. As a result, more responsive inventory control and greater transparency are possible. Ultimately, this translates into smarter buying decisions, reduced costs and more agile procurement mechanisms.
To stay on top of the latest trends and tools in procurement planning for life science organizations, visit our website now.
About the author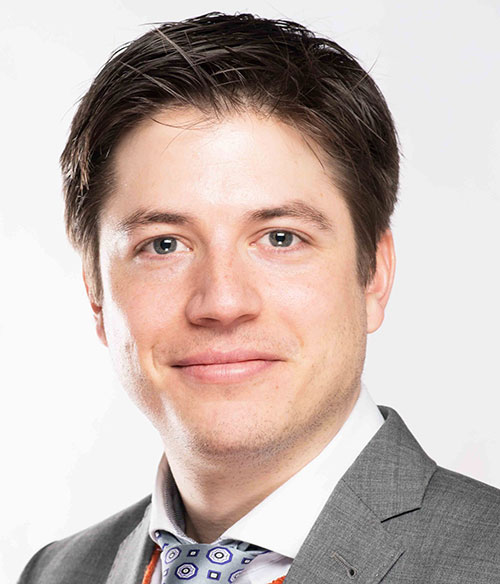 Dr Severin Heynen
Dr. Severin Heynen joined Tecan in 2015 as a product manager responsible for the disposable tip consumables. In his PhD studies at the University of Zurich, he mainly used biochemical and molecular biology techniques to study the mechanisms of retinal degenerative diseases.
Related products