By Claudio Bui
When designing products that include automated liquid handling, how do you decide when and what to buy from an OEM components supplier vs. designing in-house? How do you then decide who will be the right partner for you? A well-planned "make versus buy" analysis and OEM-components partnering strategy can significantly augment the expertise of your own team. It can free up internal resources for other projects, reduce long-term costs, and ultimately help get your products to market faster.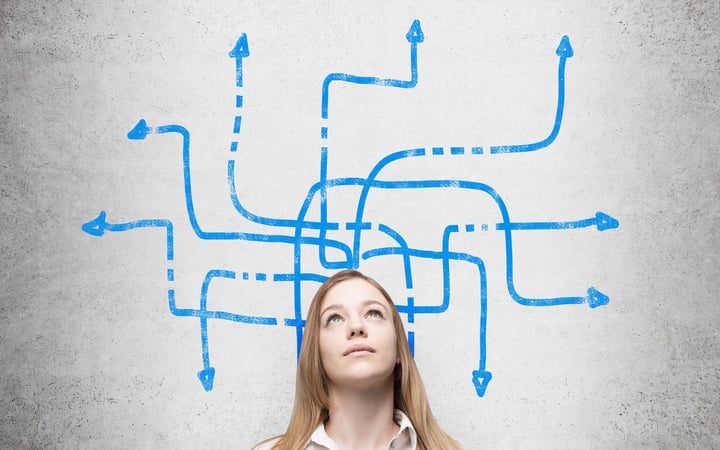 Strategic evaluation of your product and process requirements can help you determine when, why, and how should you use a liquid handling components OEM provider.
Automated liquid handling systems have very complex functionality and performance requirements. Isn't it best to have your expert teams just build them in-house? Not always.
"Optimal product" doesn't mean "it includes every option"
One of the most important steps in defining an effective OEM strategy is to carefully specify what defines the optimal product. Who needs it? What features or performance factors are most important to them? In addition to performance specifications, it's important to consider ease-of-use, serviceability, access to user interfaces, regulatory compliance, and pricing. The "right requirements" for a given target audience rarely means "every option."
Adding unnecessary features complicates all phases of the product development process: from concept through to production, launch, and even sales. Excess parts, components, and functionality also cost time and money in inventory, material handling, development, product testing, readiness for regulatory approval, and life-cycle management. All of these costs must be recouped in sales. A good liquid handling automation OEM partner will take ownership of all of these issues so you don't have to.
Under-specification is also risky—especially when it results from eliminating functionality mid-stream to mitigate project delays. This can result in going to market too soon, with a product that doesn't meet customer needs. Why waste time trying to design something that others have already perfected? An OEM supplier that has in-house liquid handling automation experts, regulatory-certified manufacturing facilities and processes, and off-the-shelf modular components can help ensure you are ready to launch the optimal high-performance product as quickly as possible.
A top-down approach that focuses on accurately defining end-user requirements enables you to define the features that are most valuable to your customers. Once you know exactly what your customers need, you can assess whether a liquid handling OEM outsourcing partner can deliver those requirements.
Strategic OEM components outsourcing improves efficiency
Defining what customers want isn't the only consideration when deciding whether to outsource to an OEM liquid-handling partner. A "make versus buy" decision also requires assessing how well suited the expertise and technology that you already have in-house is for delivering the project requirements.
At the beginning of a new product development phase, consider whether it might be more efficient to outsource specific components or even a fully integrated liquid-handling system. In addition to enhancing the performance of your automated liquid handling platform, you can save significantly on development costs and speed up time to market by working with an OEM partner that offers:
established performance specifications
off-the-shelf liquid handling components or customized configurations
pre-tested liquid handling modules
expertise in liquid handling and automation
components and liquid handling automation developed for a variety of markets (e.g. IVD, EU-RoHS, etc.)
Combining this technology-focused bottom-up assessment with a top-down feature-focused approach enables you to best determine how to leverage your existing resources to the maximum extent, and take full advantage of the cost and time efficiencies that a liquid handling OEM partnership can bring.
When is it time to consider finding an OEM partner for your liquid handling components?
When you need your team to focus on their specialized expertise
When you need a component or a customized configuration quickly
When you need a component that is ready to integrate
When you need a component or customized configuration that is already designed and tested under stringent quality system standards
When you need a component or customized configuration that is documented and pre-verified
When you need a componentor customized configuration that is already safety tested
When you need to minimize your life-cycle management burden
When you need to reduce regulatory compliance complications

The best liquid handling OEM supplier is a partner
Unlike a one-time product purchase, the most effective outsourcing strategy becomes a long-term partnership. A vital element in your choice of an OEM supplier is how they will support your product development beyond simply supplying components. The best liquid handling components supplier will collaborate with you to provide exactly what you need, when you need it. You should be able to trust your liquid handling OEM supplier to always deliver the highest standards of support, expertise, collaboration, and ownership for the lifetime of your project and product.
Strategic OEM outsourcing accelerates time to market
An effective OEM outsourcing strategy executed with the right liquid handling OEM partner results in the best product for your customers and the most efficient use of your resources. It ultimately results in one overarching benefit: getting your liquid handling automation systems to market faster.
Learn more about how Tecan Partnering can help you reduce time-to-market in your development projects.
About the author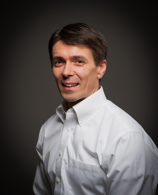 Claudio Bui
Claudio Bui is the Head of Product Concepts for the Partnering Business in the Components Marketing Team. The primary function of his team is to work closely with customers to develop new concepts and proposals based on a thorough analysis of their specific requirements. Claudio started at Tecan in 1990 in R&D developing Components and has been involved in the development of a number of small laboratory instruments. In 2005, he joined the Marketing team.
Related products