By Jason Meredith
Hot on the heels of a hugely successful SLAS2018 conference in San Diego last February, Tecan teamed up with Titian Software at the end of June to hold an equally popular SLAS2018 workshop in Brussels. The focus this time was on integrating Mosaic, Titian's sample management software, with Tecan's latest Fluent® and Fluent Gx laboratory automation workstations.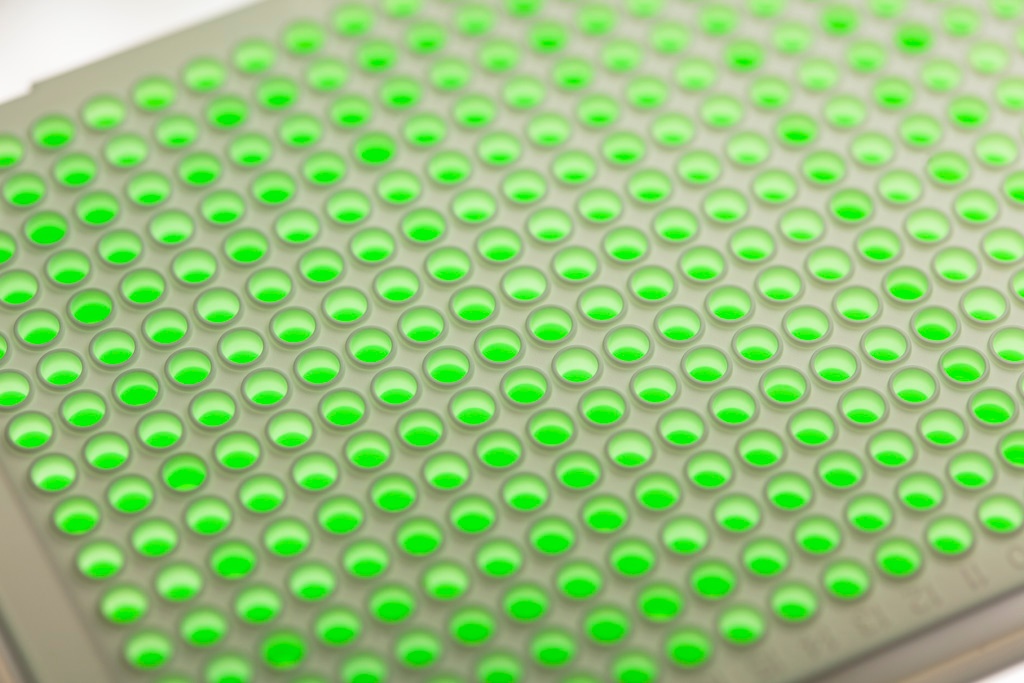 Integrating Tecan's latest Fluent® laboratory automation workstations with Titian's Mosaic sample management software brings sample management and screening in to a single workflow with full auditable traceability.
The aim of the integration was to ease the analysis process. This was achieved by facilitating workflows from accessing and transferring samples on a Tecan liquid handler then providing inventory updates for the produced screening plates automatically. The integrated solution stores what was done to those samples and how much of the sample is left.
"It's basically about bringing sample management and screening in to a single workflow with full auditable traceability and integration," said Jason Meredith, Tecan's Head of Software Product Management.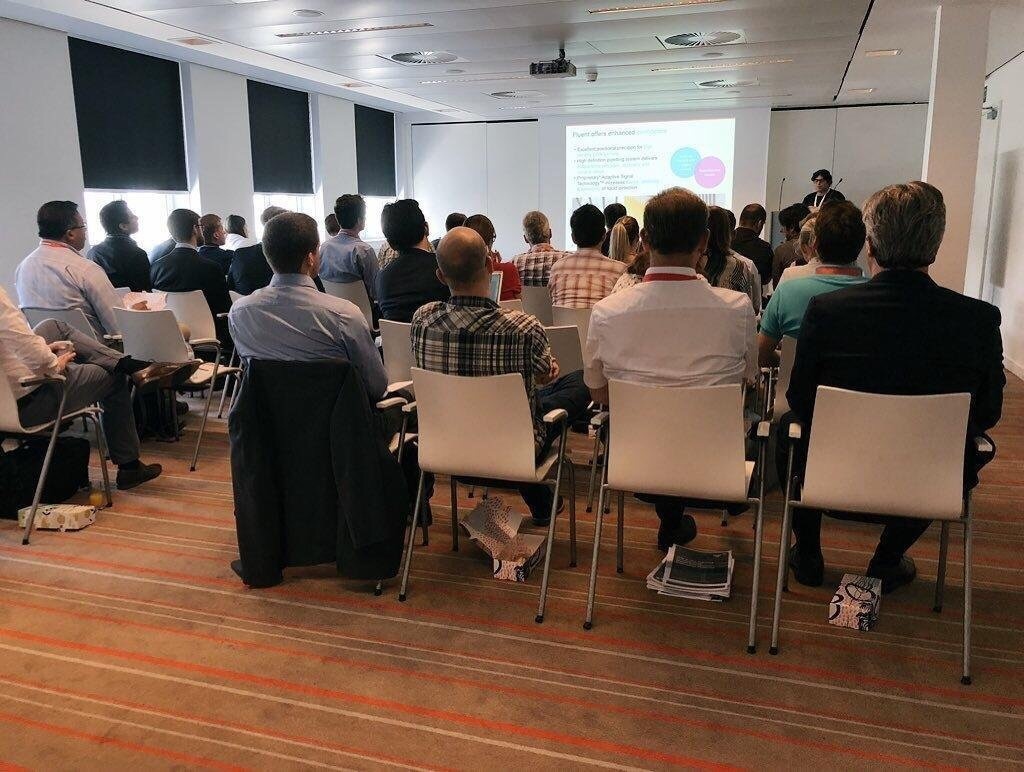 Tecan teamed up with Titian Software at the end of June at SLAS2018 to host a well-attended workshop in Brussels.
Combining workflows for a superior user experience
Tecan Fluent Automation Workstations are designed for convenient daily operation. Users simply tap graphics on the FluentControl™ touch screen interface and access the method that executes the workflow generated by Titian's Liquid Handling Module. A high-definition pipetting system delivers high precision and accuracy with an impressive volume range of 200 nl to 5 ml while proprietary adaptive signal technology increases the reliability and sensitivity of liquid detection. Integrating all this with Titian's sample management system including the audited operations on samples therefore seemed an obvious choice.
Mosaic software is a modular suite of products incorporating SampleBank™ and FreezerManagement options. In its enterprise form, Mosaic is an inventory management solution bringing configurable solutions to any university, small biotech, or global pharma looking for greater control and improved monitoring of their sample storage and preparation. SampleBank and FreezerManagement are Mosaic products that can be installed off-the-shelf with minimal configuration. This gives you the opportunity to add a well-managed and audited sample management system to workflows quickly and easily while retaining the option of extending to full Mosaic capability as the need arises.
Extremely detailed tracking and inventory recording
A key benefit of Mosaic software is that the inventory changes come with a 21 CFR part II compliant audit trail, so you will always know where your sample is and what's happened to it. But as well as tracking vials, tubes, plates, and their content, Mosaic's inventory database is a central repository for recording items such as sample amount, concentration, location, labware type, and diluent.
Easy way to submit orders
Mosaic's ordering interface provides several ways to place sample orders to reflect different scenarios such as plate replication, cherry picking, and serialization curves. It can also integrate with instrument control programs such as Tecan's FluentControl software. Mosaic orchestrates the steps required by a requestor's order and calculates what should be done at each workflow step. It can then interact with Tecan's Fluent workstations to facilitate liquid handling protocols and track liquid handling including any potential success or failure scenarios.
Integrates with automated stores and instrumentation
Mosaic integrates seamlessly with a range of automated stores and instrumentation to support entire workflows and lab productivity. A liquid handling module guides users through setting up a run based on the parameters of the Mosaic order. It uses this information to specify the workflow segment, labware and tip placement and tracking, reagent sources, plus standard and control positions and required volumes. The module then validates the run and writes the liquid handling control scripts based on the requestor's requirements.
Real-time updates on liquid handling
The liquid handling module performs inventory and workflow updates in real-time. Operators can intervene to handle errors and the inventory is only updated when transfers are completed. It also maintains details of work in progress so if the run is interrupted, the operator is asked to confirm any suspect transfers at the time of the interruption and can resume. Peripherals such as plate stackers and capper/de-cappers can also be integrated in to your liquid handling configuration and controlled through scripting.
Collaboration builds success
Titian and Tecan have collaborated with each other since 2001. It therefore comes as no surprise that a combined workflow incorporating Mosaic's advanced sample management capabilities and the easy programming and operation of FluentControl software would be a success. It's the culmination of years of development and collaboration and offers great possibilities for future applications.
If you want to know more about sample management solutions, we will be re-running this workshop later in the year, or you can talk to one of our experts today.
Do your drug discovery workflows run like clockwork?
Let automated liquid handling ensure they do. Discover more in this infographic.
Acknowledgement
Toby Winchester, Lab Automation Product Manager, Titian Software Ltd,
References
1. https://www.titian.co.uk/tecan
About the author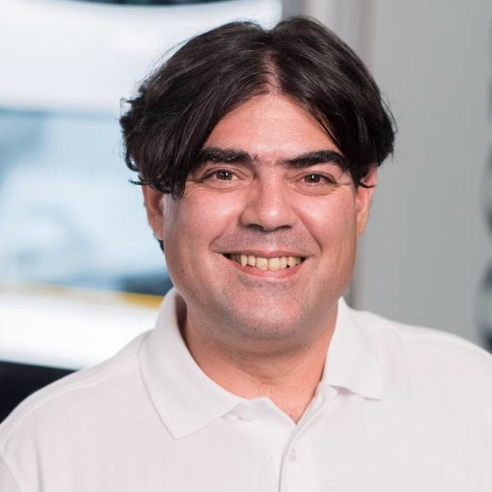 Jason Meredith
Jason Meredith has been with Tecan for 17 years and is Head of Software Product Management. He received a B.Sc. in Computer Systems Engineering from University College of North Wales and went on to develop software for early robotic sample processors in the UK. At Tecan he is responsible for automation software product management.