By Aron Gonshor (in collaboration with Nastya Yeska and Dajana Domik)
Female hormone levels have been measured using blood tests for decades.1 However, blood sampling is costly, invasive, and often logistically difficult. Consequently, there has been a shift towards tests based on more convenient and cost-efficient sample types, such as saliva. Saliva-based tests are a reliable and proven method for measuring female hormone levels, and are both highly accurate and painless.2,3 Here, we will address some of the challenges around saliva testing and its market acceptance.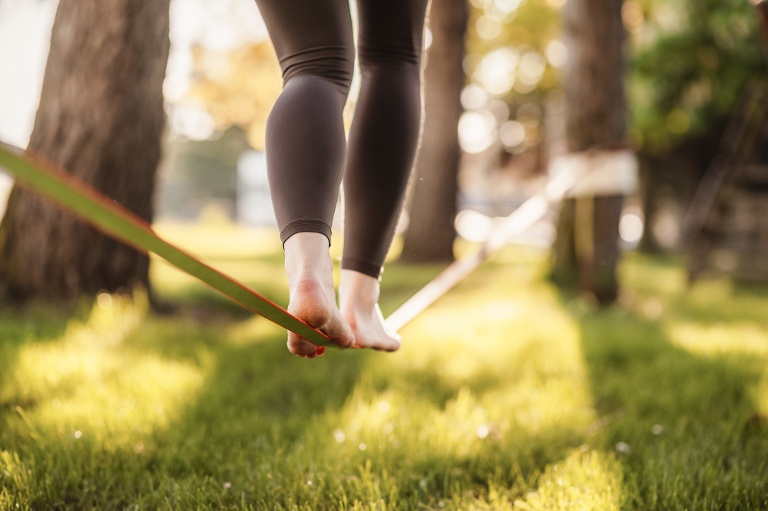 Saliva-based tests are changing the diagnostics landscape in measuring female hormonal imbalance.
Saliva-based diagnostics can now be used to evaluate a huge variety of different physiological conditions, beyond sex hormone imbalances, such as stress, and depression, and sleep disorders.4-6 They are starting to be used in areas such as occupational health and sports medicine. You can read a more in-depth analysis of how saliva testing is changing the diagnostics landscape and coming closer to the clinic in our white paper.
Measuring hormone imbalance: the saliva testing workflow
Once the symptoms of a potential hormone imbalance have been identified, the physician will first want to measure the level of specific hormones. Typically, blood samples will be taken, and serum-based tests performed. However, in the search for less invasive and more cost-effective methods, saliva-based testing was born.
The uptake of saliva testing used to be hindered by variability in results due to the lack of standardization of sample collection, transport, and testing. These days, SOPs are in place for everything from the collection devices to the lab tests themselves.
The platforms for measuring and analyzing female hormone levels in saliva can be either enzyme immunoassay (EIA, e.g., ELISA) or mass spectrometry-based, e.g. LC-MS/MS.
Once samples have been analyzed and levels compared with normal ranges, results can be shared with the clinician, who can then prescribe treatment, such as hormone replacement therapy (HRT).
Can saliva testing give you the answers you need?
Yes. Saliva shows the bioavailable, unbound hormone level (see Figure 1). This can be only 2-5 percent of the total but represents accurately the amount available to the body, compared with serum levels.7 It is the bioavailable level that matters when considering treatment options. Saliva only includes the free steroid fraction, where blood includes total steroids, so using saliva ensures that only active hormone is measured.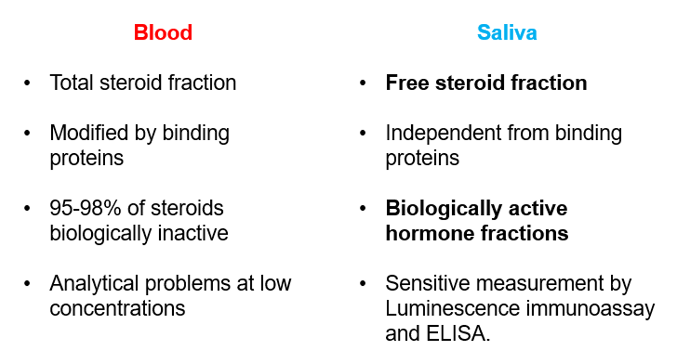 Figure 1: Steroids in blood and saliva: the case for saliva testing
Is saliva hormone testing easy to do?
Yes. It is easy to self-collect with a standard device. Self-collection can be as frequent as required to establish a hormonal profile, even if that is more than once daily. This is obviously far more convenient and less time consuming than if blood samples had to be collected in a clinic. The sample is then safely transported, stored, and subjected to rigorous, established SOPs in dedicated saliva testing labs.
Is saliva testing cost-efficient?
Yes. Saliva sampling is much cheaper than blood sampling, and the assays used for hormone measurement—particularly EIA-based assays—are economically viable. When comparing costs that are unique to each method, saliva collection is 48% less costly than blood collection.8
So why isn't everyone doing saliva hormone testing?
The overall market acceptance of saliva testing in the clinical community is lower than that in the health and wellbeing area, so tests for female hormone imbalance still tend to be serum-based. On the other hand, complementary (or wellbeing) practitioners are happy to perform saliva testing. However, they cannot prescribe, whereas physicians, who can prescribe, tend to use blood.
One reason for this is that a more holistic approach to health and wellbeing in the 21st century has seen a huge rise in complementary or alternative medicine. Consequently, thousands of online tests have appeared, with DNA and hormone tests leading the charge.9 However, some of these tests come with an extraordinary lack of scientific foundation, let alone standardization.10
Hence, for saliva-based testing to be accepted in the clinic, the scientists with the empirical evidence that it works need to share their knowledge and help a traditionally conservative audience that is happy to stay with tried and tested serum-based techniques to understand that saliva is a realistic and proven alternative.
In addition, most patients with internet access will first seek to understand their symptoms online, doing background research before visiting their clinician, often pre-armed with tough internet-driven questions and expectations. Faced with this scenario, if a clinician has difficulty explaining the relative pros and cons of a specific technology that is not already accepted in the clinic, they are more likely to stick with existing SOPs—in this case, taking blood samples in preference to saliva.
Saliva diagnostics still have a long way to go before being considered the "go-to" technology for some classic blood-based tests, but their versatility, ease of use and an increasing body of scientific literature are all set to drive this acceptance. Finally, in an uncertain world of ever-spiraling healthcare costs that expects us to develop increasingly holistic and personalized treatments, the market growth of such a simple and cost-effective technique as saliva testing remains inevitable.
Get our white paper
For more information, download our white paper: "Saliva diagnostics: Coming closer to the clinic."

References
1

. Sufi, S. B., Donaldson, A., Gandy, S. C., Jeffcoate, S. L., Chearskul, S., Goh, H., Hazra, D., Romero, C., & Wang, H. Z. (1985). Multicenter evaluation of assays for estradiol and progesterone in saliva. Clinical chemistry, 31(1), 101–103.
PubMed ID: https://pubmed.ncbi.nlm.nih.gov/3965182/DOI: https://doi.org/10.1093/clinchem/31.1.101
2. Landman, A. D., Sanford, L. M., Howland, B. E., Dawes, C., & Pritchard, E. T. (1976). Testosterone in human saliva. Experientia, 32(7), 940–941.
PubMed ID: https://pubmed.ncbi.nlm.nih.gov/954994/ DOI: https://doi.org/10.1007/BF02003781
3. Pujari, M., Bahirwani, S., Balaji, P., Kaul, R., Shah, B., Daryani, D., & Iqbal, S. (2012). Oral fluid nanosensor test: saliva as a diagnostic tool for oral health. Journal of the California Dental Association, 40(9), 733–736. PubMed ID : https://pubmed.ncbi.nlm.nih.gov/23097828/
4. Bellagambi, F.G., Lomonaco, T., Salvo, P., Vivaldi F., Hangouet, M., Ghimenti, S., Biagini, D., Di Francesco, F. & Fuoco, R. & Errachid, A. (2020). Saliva sampling: Methods and devices. An overview. Trends in Analytical Chemistry. Elsevier. Volume 124, March 2020, 115781 Elsevier ID: https://www.sciencedirect.com/science/article/abs/pii/S0165993619304182?via%3Dihub DOI: https://doi.org/10.1016/j.trac.2019.115781
5. Rahman, S. A., Kayumov, L., Tchmoutina, E. A., & Shapiro, C. M. (2009). Clinical efficacy of dim light melatonin onset testing in diagnosing delayed sleep phase syndrome. Sleep medicine, 10(5), 549–555. PubMed ID: https://pubmed.ncbi.nlm.nih.gov/18725185/ DOI: https://doi.org/10.1016/j.sleep.2008.03.02
6. Chojnowska, S., Ptaszyńska-Sarosiek, I., Kępka, A., Knaś, M., & Waszkiewicz, N. (2021). Salivary Biomarkers of Stress, Anxiety and Depression. Journal of clinical medicine, 10(3), 517. PubMed ID: https://pubmed.ncbi.nlm.nih.gov/33535653/ DOI: https://doi.org/10.3390/jcm10030517
7. Lewis J. G. (2006). Steroid analysis in saliva: an overview. The Clinical biochemist. Reviews, 27(3), 139–146. PubMed ID: https://pubmed.ncbi.nlm.nih.gov/17268582/
8. DNA from saliva vs. blood – who wins the cost battle? Accessed 29 September 2021.
9. https://www.google.com/search?q=online+wellness+testing+2021
10. Dr. Gonshor, personal observations.
---
About the Authors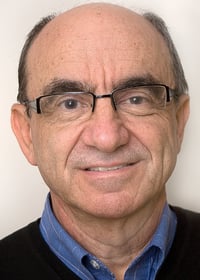 Dr. Aron Gonshor, PhD, DDS, FRCD(C), FAO, is a physiologist and maxillofacial reconstructive surgeon in Montreal, Canada. He is the CEO of FLUIDS iQ, an ISO-accredited Canadian Wellness laboratory specializing in salivary hormone and intestinal blood spot analysis. He has published extensively on implant therapy, PRP, bone grafting and related topics, and has lectured throughout North and South America, Europe, South and East Asia. His topics have included implant rehabilitation and PRP therapy in wound care and bone graft reconstruction. More recently, he has been involved in the use of stem cell technology in tissue engineering, and salivary diagnostics and screening.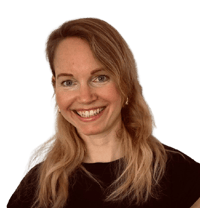 Dr. Dajana Domik joined Tecan in 2020 as a Product manager and is responsible for different product lines like saliva diagnostics and immunology. Dajana is part of the Global Reagent Marketing & Support Department responsible for delivering ELISA solutions. Before Tecan she worked as a researcher at the University of Minnesota, USA after completing her PhD.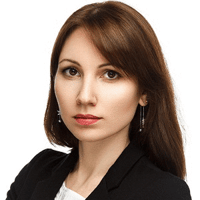 Nastya Yeska joined Tecan in 2017 as a Product manager responsible for the Complementary medicine product portfolio, including Food intolerance and Saliva diagnostics. In 2021 she changed her role to Integrated Marketing Manager. Nastya is part of Global Reagent Marketing & Support Department responsible for delivering ELISA solutions.
Related products