By Dr Christian Oberdanner
Ever wish you could turn your microplate reader into an imager, so you can see exactly what your cells are doing in the well? Conventional plate readers are a 'black box' for cell-based assays. Your plate goes into the box, numbers come out, but you can never be certain that the results reflect physiological reality. Cell imaging capability is changing all that – transforming the humble microplate reader from a supporting actor into your lab's star performer. When researchers at Sirion Biotech wanted to outpace their competitors on product quality, they knew they would need a microplate reader that could handle their core assays while bringing on board the robust cell imaging capability they needed for extensive cell line characterization and QC. Tecan's innovative Spark® microplate reader turned out to be just the ticket..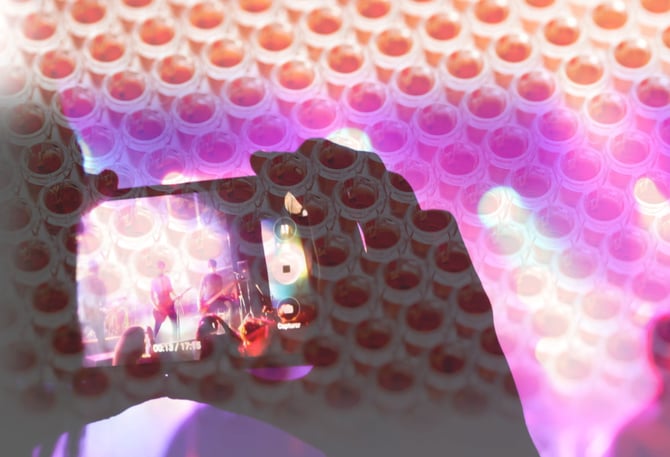 With bright field imaging in its repertoire, Spark microplate reader puts your cells in the spotlight.
Exit black box, enter quality
Based in Martinsried, Germany, an illustrious "science suburb" of Munich, Sirion Biotech are a leading player in gene delivery technologies, specializing in custom viral vectors and cell models for industry and academic research. For this fast-growing company, quality is a critical factor for success in a competitive industry.
"We pride ourselves on the exceptional quality standards we adhere to for all our viral vectors and cellular models", says Dr. Carl Christel, Senior Manager of Sales and Marketing at Sirion. "We feel that this is what sets us apart from our competition internationally. We are trying to stay ahead of the game in terms of quality, and the Spark reader fits well with this high standard."
With automated imaging capability on board the Spark reader, Sirion's cell culture team have a new level of visibility for their cell-based applications. Bright field illumination, 4x magnification and laser-based autofocus work together to deliver high quality cell images, providing complete coverage across the entire microplate well. Robust detection and analysis algorithms yield reliable measurements essential for routine assay normalization and quality control – including accurate cell count, viability and confluence determinations. This additional layer of quality control helps to produce higher caliber data.
Stellar cell assay results without compromise
No matter how good the optics, even sophisticated imaging systems can struggle to cope with a wide range of cell types. To pick up cells of varying sizes, densities and contrast levels, you need agile detection algorithms that can be easily and quickly optimized for each cell type and application. Unfortunately, many analysis solutions require a trade-off between data quality and ease-of-use. Not so with the Spark reader's intuitive analysis modules, which have been thoughtfully designed to avoid this compromise.
The ability to work with many different cell types and assays was an essential criterion for Sirion. "Nearly every new project requires us to handle a new cell line," explains Silke Schrödel, Laboratory Head for Cell Culture. "So far we have worked with over 200 different cell types. The Spark reader's cell counting algorithm makes analyzing such a broad spectrum of cell types very straightforward; it is much easier and more reliable than manual cell counting methods. We are also using the automated cell confluence tool to monitor how specific genetic modifications influence cell growth. This module offers very consistent results, even for cell lines with low contrast. Just like the cell counting algorithm, confluence measurements can be performed without the need for any complex adjustments."
Flexibility for the future
What makes the difference between a typecast actor and an enduring star? Versatility, of course. Bringing imaging capability on board the microplate reader not only improves the quality of routine assays, but also significantly extends the application range to include more complex studies like kinetic live-cell experiments, wound healing and colony formation. For companies like Sirion that work with an ever-changing roster of targets and applications, the Spark reader's versatility helps accelerate their work and future-proof the lab, enabling them adapt quickly to evolving needs. "It provides us with a lot of flexibility for different experimental set-ups, helping us to deliver reliable and reproducible genetic tools to our clients," says Dr. Christel.
Stand-out performance
Spark reader's simple and cost-effective cell imaging module makes it stand out from the crowd of microplate readers when it comes to quality, versatility and cost-effectiveness. Schrödel summarizes by adding: "The Spark represents an 'all-in-one' system that is very well suited to our needs. It helps us standardize and accelerate our processes, as well as ensuring that we meet the highest quality standards."
If, like Sirion, you set the highest possible quality standards for your current and future cell-based assays (and who doesn't!), it's no longer a question of whether you need imaging capability on board your plate reader, but a matter of finding a system with the features and functionalities that will bring the most value to your lab.
To find out how Spark microplate reader can put your cell-based research in the spotlight, visit our website.
About the author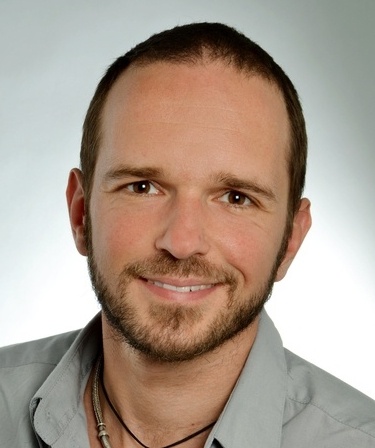 Christian Oberdanner
Dr. Christian Oberdanner is Product Manager at Tecan Austria. He studied molecular biology at the University of Salzburg with a strong focus on cell- and tumor biology during his PhD study. Christian started to work for Tecan Austria as external scientific consultant in 2005 and permanently joined the company in 2006. Since then he held the role of an Application Specialist in the research and development department as well as in the sales and marketing department and since 2015 of a Product Manager. Christian's priority within Tecan is the multimode microplate reader portfolio.
Related articles