By Claudio Bui
Analytical instrumentation is evolving so fast that engineers run the risk of their robotic platforms becoming obsolete before the development cycle can be completed. The competitive life science instrumentation market is expanding at an impressive 8.2% CAGR and is projected to be worth $85 Billion by 2022.¹ To keep ahead of the rapid rate of change, having a strategic OEM partner that is committed to continuous innovation and improvement is crucial. How can you be sure that your automation components provider or OEM partner has what it takes to help you deliver your automated liquid handling solution with the reliability and performance your customers expect? Here are some important questions to consider.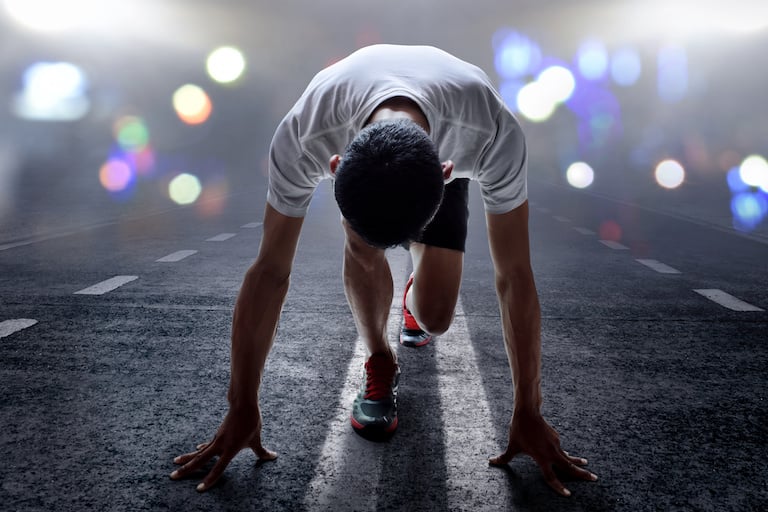 "The moment you rest on your laurels is the moment your competition overtakes you."— Richard Branson
1. Does your OEM partner have track record innovation in its DNA?
In the life science industry, analytical techniques and automation needs are continually evolving as new and transformative technologies emerge. Automation and engineering approaches that worked in the past may not suit today's applications, let alone the needs of tomorrow. When it comes to innovation, past performance is a good indicator of future success, but it's also important to look for evidence that the right infrastructure, skills and resources are in place to enable the level of flexibility and innovation you require over the long term.
Placing your trust in an OEM partner is a big step, one not to be taken lightly. In addition to looking for capacity to innovate, keep an eye out for key indicators of quality and reliability in potential OEM suppliers, including:
A strong track record delivering technologies, components, systems, software and workflow integration in your focus areas
Evidence of good manufacturing practice (GMP) and appropriate accreditation, such as ISO certification
A reliable quality system, including compliant development processes, verification and documentation procedures, e.g. design history file (DHF)
Rigorous lifecycle testing of components
Life cycle support that includes regulatory guidance, change management, obsolescence planning, helpdesk and support services
2. Is your OEM partner keeping up with regulatory requirements?
Regulatory legislation and guidelines are increasingly complex, not to mention, ever-changing. Whether you are using automated liquid handling for drug development, next-generation sequencing, assay development, in-vitro diagnostics, or something else altogether, there are often numerous regulatory standards to uphold. For example, for medical devices and various clinical applications it is mandatory that your OEM components meet the stringent requirements of ISO 13485.
Even if you are not legally required to comply with such standards, the added value of regulatory compliance adds a quality stamp to your OEM liquid handling solution.
3. Does your OEM provider offer modular solutions?
Time is of the essence. Bringing your automated liquid handling solution to market means solidifying your competitive presence and providing a relevant offering to an ever-changing environment for your customer. Working with an OEM provider that offers a customizable modular approach to both hardware and software development is essential. Including proven customizable liquid automation components in your design speeds up time-to-market, reduces development risks, and lowers development investment.
A modular hardware and software architecture can deliver multiple benefits, including increased cost efficiency, easier standardization, and more flexibility to enable design changes, new applications, and scaling.
4. Does your OEM partner offer a scalable platform?
Finite hardware configuration can be a limiting factor to your development and the future growth of your product portfolio. A modular robotic development platform with access to multiple channels and variable tip spacing to accommodate a variety of labware types, throughput demands, and pipetting tasks increases flexibility and opens your application offerings.
Additional considerations to enable maximum flexibility include availability of multiple work deck sizes and accessory inter-changeability—for example through the use of a single-arm for both gripping and pipetting.
Above all, take care to select an OEM partner that will stay with you throughout the full development cycle and provide responsive support for changing industry demands—now and in the future.
5. Does your software development have to wait until you receive delivery of hardware?
The development cycle does not have to be a "hurry up and wait" situation. The use of 3-D simulation software takes a lot of risk out of the development process and shortens development cycles at the same time. With virtual prototyping capabilities, engineers can pilot new designs without having to wait for delivery of hardware builds. In addition, rather than depending on limited access to prototype instruments, multiple developers can create and test simulations in parallel, saving time and development cost.
6. Is the OEM software and hardware easy to use and integrate?
Software development kits and/or APIs (Application Programming Interfaces) are essential considerations. Not all liquid handling experts are well versed in software development, and not all software developers are experts in liquid handling. The ability to easily build and customize robotics programs from existing function commands and libraries, rather than having to code from scratch, can save engineers significant time and cost.
Hardware integration capability is equally important. For example, does your OEM provider offer control boards with ports for additional liquid handling modules? Are the workdeck accessories—like carriers, for example— interchangeable and easily adaptable to your needs? Seemingly minor details such as these can make a big difference when it comes to worry-free system design and integration efforts.
Visit our website to learn more about the Tecan Cavro® OEM Magni Flex* development platform for automated liquid handling that is pushing new boundaries to stay ahead of the competition.
* Tecan Cavro® Magni Flex will be released Q4 2019.
References
[1] Life Science Instrumentation Market to be Worth US$85.1 Billion by 2022; Booming Research Activities in Biotech to bolster Growth, Says TMR. Cision PR Newswire. Feb 11, 2019.
About the author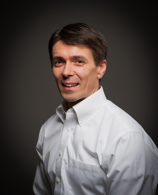 Claudio Bui
Claudio Bui is the Head of Product Concepts for the Partnering Business in the Components Marketing Team. The primary function of his team is to work closely with customers to develop new concepts and proposals based on a thorough analysis of their specific requirements. Claudio started at Tecan in 1990 in R&D developing Components and has been involved in the development of a number of small laboratory instruments. In 2005, he joined the Marketing team.
Related products