By Jason Meredith
No matter how much you invest in a liquid handling automation system, it's next to worthless without well-designed software. The hardware and robotics are certainly critical, but it is the software that can make a big difference in how easily you can program your system, tailor it to meet your needs, and track samples securely.
Take, for example, the complex and expensive operation of assembling DNA or RNA libraries ready for next generation sequencing. There are many steps, including critical quantification, quality checks, sample normalization, and then setting up the PCR step. A mistake in plate setup can be catastrophic yet could easily be avoided by something as simple as a visual confirmation step that is built into the control software. To avoid costly errors such as these, it makes sense to start thinking about and discussing your software needs early in the buying process.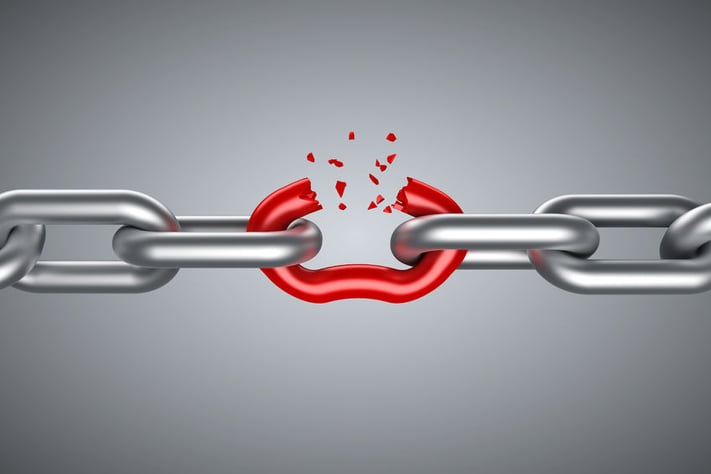 Don't let poor software be the weak link in your liquid handling automation solution.
It's all about the software
Software is at the heart of any automated liquid handling system. It controls the setting of process parameters, workflow configurations, and data capture choices. Software design will determine how easy it is to program the system and interact with it. It also has a direct bearing on how much training you and your staff will need to operate the system confidently. Unless you have a software technician in-house, poorly designed software — no matter how powerful — can seriously impede your productivity.
Overly complex software can leave you dependent on the vendor or an external specialist to develop tailored protocols, troubleshoot problems, and make even the simplest programming changes. In many labs, the system operator is not a programming expert, and most IT teams will not get directly involved with instrument control software. As a result, you may have to wait for external consultants to be available, putting project timelines at risk.
Here are a few key questions to consider when evaluating liquid handling system software:
Does the vendor have a library of existing protocols to facilitate programming?
What are the software integration capabilities of third-party devices?
What is the extent of the device driver library offered by the vendor?
What is the vendor's experience with LIMS interfacing?
Would you be comfortable programming the system yourself?
Can you take the system software on a 'test drive'?
How easy is it for operators to set up their runs without programming expertise?
What features do you need, such as customizable graphical loading guides, and are they available?
Is it easy to re-configure the software when the system is re-purposed?
Keeping track of precious samples
Using software to maintain full sample traceability can be essential for compliance with standards and other quality control guidelines. Barcode labeling, together with appropriate software, will simplify the tracking of both samples and components. Barcode labeling systems take up little space, and can greatly improve productivity, ensuring a short return on investment (ROI). An automated labeler can reach a throughput of about 400 tubes/hour and can pre-label tubes or label them in real time.
Automated labeling and tracking solutions may handle a range of lab ware, including individual tubes, vials and plates; they can also indicate the location of lab ware on the deck and in storage units. Moreover, automation provides many additional benefits, including:
Ensuring that barcode labels are applied properly and can be read correctly
Accelerating barcode reading and sample picking processes
Streamlining integration of lab information management systems (LIMS)
The option to intervene
Mistakes are easily made, but not always so easy to fix. Where would we be without the 'undo' command on our keyboards, for example? Yet many automation systems lack 'start/stop' or 'undo' functions, meaning that you might have to restart a program if you enter something incorrectly or need to pause a process midstream.
When evaluating liquid handling automation systems, it definitely pays to ask whether the software has an error recovery feature. With smart automation, the system should be able to detect, understand, report and recover from an error. If an operator needs to interact with the work area of an instrument during an automated run, start/stop functionality will make this easy and safe.
The right software lives up to its promises
Liquid handling technology promises to help you automate many tedious, complex and error-prone tasks, for a significant improvement in your lab's overall productivity. But the ability of any automation solution to deliver on these promises will ultimately be governed by its software. Careful consideration of the software capabilities and ease of use, together with your specific application needs, is the key to finding the right solution for your lab.
To find out more about what to consider when automating liquid handling, download our helpful guide now.
About the author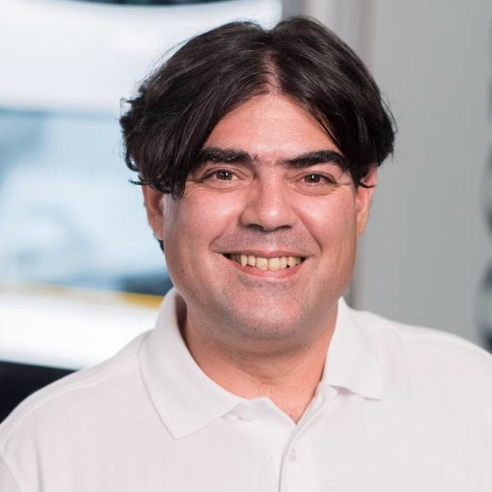 Jason Meredith
Jason Meredith has been with Tecan for 17 years and is Head of Software Product Management. He received a B.Sc. in Computer Systems Engineering from University College of North Wales and went on to develop software for early robotic sample processors in the UK. At Tecan he is responsible for automation software product management.