By Claudio Bui
Getting to market in time with a fully functional IVD instrument that is automated requires precision planning and laser focus at all stages of development. At the onset of your project, it is important to weigh the development risks and consider the impact those may have on time it takes to introduce your instrument to market. One of those development risks to evaluate is whether partnering with an OEM developer with automated liquid handling experience is a viable option for your project. Or if the option to develop your instrument in-house is the best way to proceed.
Engaging a partner with limited expertise may result in mismatched expectations and will cause problems from the beginning to the end of the project. An ideal partner will minimize the project management burden, strain in internal resources and reduce developmental risks for you, your team and your company. Here are some considerations to evaluate before making the important decision – partner or DIY.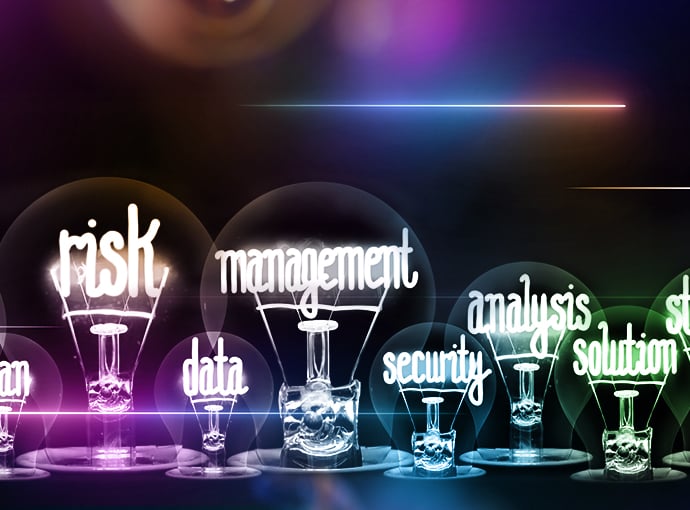 How can you mitigate the risk of developing genomic instrumentation while getting it to market before the competition?
In-house DIY or OEM partner: which is right for you?
While this question may sound trivial, the choice you make will influence the reliability and quality of your instrument. It will reflect your brand and may impact your company's reputation and financials. Your choice can have lasting consequences. A well-planned "make versus buy" analysis and OEM-components partnering strategy can significantly influence the outcome of your instrument development. It can free up internal resources for other projects, reduce long-term costs, and ultimately help get your products to market faster.
In-house resources: do you have what it takes?
The concept, design, and development stages of developing an automated liquid handling instrument for any regulated applications, whether genomics, hematology or analytical chemistry will require workflow insight, engineering expertise, and manufacturing experience. It goes without saying that you and your team have intimate knowledge of your test sequence and assay specifications, but do you also have the experience and engineering knowledge to translate a concept into an efficient and reliable robotic instrument?
Do you have access to mechanical engineers, electrical engineers, software engineers, manufacturing engineers and quality engineers? Have you thought about the hand off between design and manufacturing? A successful product development team includes a number of roles, if one is absent or insufficient, then the whole process can suffer.
DIY and CYA: forging ahead, and hedging your bets
Even if you do choose to embark on your project in-house, as part of your due diligence it is worth your time to speak with an OEM instrument designer. The only way to do this is to pick up the phone and book meetings. By meeting with potential partners, you will begin to learn what they can offer your project and, more crucially, what they can't. Ask them about their development process, what's important to consider and what can be streamlined.
Inquire about the possible "gotchas" and ask if they are willing to consult. These conversations will likely help you with your own process. And, if in the event you start the process and feel the need to engage a partner to finish, you will already have established a connection with the partner and completed an initial evaluation.
Going with an OEM partner: What to look for
How can you be sure that your automation components provider or OEM partner has what it takes to help you deliver your automated liquid handling solution with the reliability and performance your customers expect? An OEM supplier that has in-house liquid handling automation expertise, regulatory-certified manufacturing facilities and processes, and off-the-shelf modular components can help ensure you are ready to launch an optimal high-performance product as quickly as possible.
There are a handful of questions to ask, from the onset, that will help narrow the pool of qualified partners. Read my blog, "Is your OEM partner resting on its laurels? Six ways to tell " to get the list of questions.
Outsourcing doesn't mean you're out of the picture
It is important that your OEM partner respects and values your expertise. Your partner may have years of experience in the market and even your related field, but they do not have your level of intimate knowledge of your customers, their needs and your application. It is essential that you and your OEM partner foster a "we are in this together" mentality.
To do so, they should consult with you along the way and include your input throughout the instrument specification and development process. In order for that to happen, there must be regular, clear and effective two-way communication. Once you've established good lines of communication with your OEM partner, what benefits should you expect them to bring to the table?
What you should expect from an OEM partner
Risk mitigation
Spreading the risks of resource-intensive projects is always prudent. The biggest risk of keeping a project in-house is that it is hard to identify blind spots - areas where the project could become delayed or even worse, fail. Having a trusted external partner looking at the project from a different perspective is a valuable safety net that can help you spot potential problems easily and early enough that you might otherwise miss.
Regulatory expertise
Regulatory requirements and guidelines are increasingly complex, not to mention, ever-changing. Unforeseen testing requirements to ensure safety and regulatory compliance can add unexpected delays to bringing a product to market. It's important that your partner has experience and a deep knowledge of the applicable regulatory and compliance guidelines.
An experienced partner will confirm ahead of time that your instruments and the components that it contains comply with all stringent requirements of ISO, metrics for safety, material usage (RoHS, REACH) and proper design and documentation requirements to reduce risk, streamline approval and help with bringing your instrument to market as scheduled.
Complementary expertise
A good OEM partner should be able to complement your specific knowledge with expertise in areas that are lacking in your team. Typically, a good OEM partner will be able to help with automation, product lifecycle management, regulatory requirements and many other details that are essential to an instrument offering. This expertise should be coupled with excellent communication, and relevant experience.
It is important that your partner can fully explain all the aspects of the project in a way that is easy for you and your team to understand. Before starting, you should be confident not only in their expertise, but also in their ability to communicate as well.
Development software
It's important to take a holistic approach to the entire development process – naturally we focus on hardware and the application workflow, but don't neglect the software. Good development software provides common commands, can help with workflow optimization as well as 3D visualization. Having the capability to create different worktable scenarios and workflow sequences virtually can save time, money and resources minimizing the necessity to test on a physical prototype with every iteration.
Tecan's MAPlinx™ Software development tool has features that include higher level robotic function language for easy robotic function programming and easily searchable robotic function templates for programmers to utilize or modify eliminating the need to create them from scratch.
Industry insights and pre-developed solutions
While few, if any, OEM partners will understand your specific application area to the extent that you do. Some of them may have considerable experience developing very similar products which will help shorten the learning curve. Capitalizing on this knowledge can result in a better instrument with a shorter development time and faster time to market. Experienced OEM partners will be familiar with the most common pitfalls and are likely to have pre-developed solutions on hand.
A good example is the soon to be released ­­Air Restriction Pipettor technology on the Tecan Cavro® Magni Flex development platform from Tecan. This technology was specifically designed to enable a broad range of pipetting volume (1 µl to 5 ml) for ultimate application flexibility and utilize disposable tips for applications where cross-contamination is a concern.
Shorter development time
Even if you have the engineering expertise internally, you likely don't have the individual components required to build a complete instrument. So you will either have to build them from scratch, or complete a qualification and evaluation process for each component, which adds time and risk to the entire development process. Let's say you have some of the expertise, in this case, there will be an added learning curve, which could result in critical oversights in design. These, too, will slow down time to market for your product.
The additional resources required to bring this product to market may detract from other projects you have in development. The ideal approach is to focus on your core competence and partner with experts who can bring reliability where internal resources are lacking. In today's competitive market there is a narrow window of time to introduce a new product before your competition or a disruptive technology makes your offering obsolete — so don't miss the opportunity.
Learn more
To find out what Tecan OEM services can do for your next project, contact a member of our team today.
Get our free outsourcing checklist
Developing an automated laboratory instrument? Do you DIY or engage an OEM Partner? What's best for you?
Read more: Rapid prototyping: the secret weapon to get automated instruments to market faster
About the author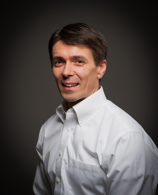 Claudio Bui
Claudio Bui is the Head of Product Concepts for the Partnering Business in the Components Marketing Team. The primary function of his team is to work closely with customers to develop new concepts and proposals based on a thorough analysis of their specific requirements. Claudio started at Tecan in 1990 in R&D developing Components and has been involved in the development of a number of small laboratory instruments. In 2005, he joined the Marketing team.
Related products