By Nicholas Smith
If you're thinking about automating your in vitro diagnostic (IVD) product it can be hard to decide whether to outsource to an Original Equipment Manufacturing (OEM) partner or keep the development in-house. While the familiarity of a DIY solution might be appealing there are a number of hidden pitfalls that could hamper your progress.
Finding the right OEM partner for your IVD medical device could give you the edge by avoiding these pitfalls and giving your project a speed and performance boost needed to help you get to market faster.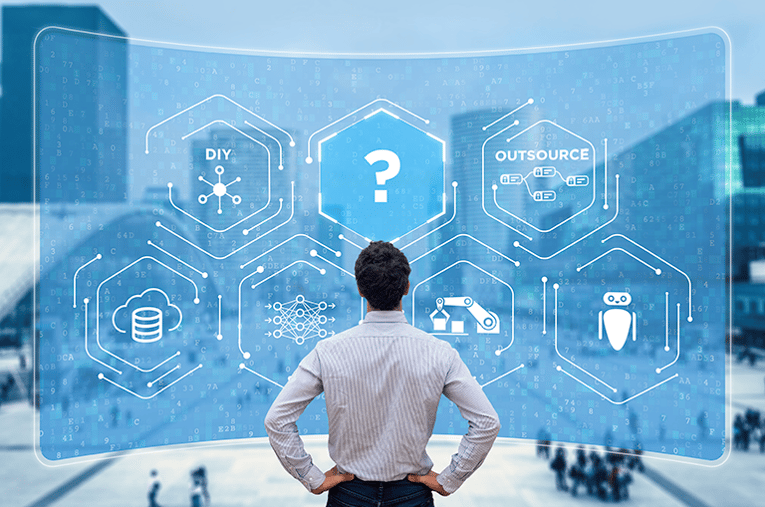 Lab automation is here, it's time to get onboard
Lab automation is becoming increasingly common, especially when developing IVD medical devices. Technology is helping to increase the productivity and throughput of in vitro diagnostic at an unprecedented scale, and it's showing no signs of slowing down. As more and more research facilities incorporate lab automation for processes such as liquid handling and sample preparation, it is the perfect time for you to jump onboard. If you are developing IVD products then it is time to consider incorporating lab automation into your devices.
When considering lab automation, you have two options, outsourcing or DIY. Opting for an in-house solution certainly has advantages, after all, it is your company with the in vitro diagnostic expertise, but do DIY solutions really deliver? Before deciding, there are several key factors that are worth considering that can affect both the complexity and cost of your IVD automation project.
Are you equipped to handle the errors?
Development processes for lab automation require a lot of iterative testing and this involves some trial and error. Lack of experience in this area leads to uncertainty which can make it difficult to plan and increases the risk of projects being delayed or exceeding their budget.
Partnering with an OEM developer can help to significantly mitigate this risk. Not only do OEM partners have lots of experience in automation which can help you to limit the trial and error, they also use agile development processes which bakes iterative development into the design. This makes iteration a strength of the entire process as teams quickly work to produces prototypes and solutions over a course of successive "sprints". This means that automation prototypes are developed and seen early so there is no need to wait until the end of the project to see if it worked or not. Any potential problems in the process are discovered early and can be corrected.
Could you get stuck in the details?
When designing in vitro diagnostics, it can be easy to focus on certain details and forget the overall holistic view that is critical to seeing the project through to completion. This is especially common in IVD products that are often technically demanding and can draw focus from other key areas. Some processes that are often forgotten are control software for the instrument as well as lifecycle management. These are not small parts of the project and can quickly overspend the budget if they haven't been properly accounted for.
When working with OEM partners, you get a holistic view of the lab automation process which gives you more time to focus on your area of expertise, diagnostics. A good OEM provider will often have modular software solutions that easily fit together to provide your customers with the best possible user experience. OEM partners are also very adept at planning and managing the lifecycle of your new IVD instrument meaning that life-span upgrades and new product design are all planned for so that your customers can benefit from the best possible automated solution in the future.
Can you handle the regulation?
As you well know, in vitro diagnostics require a lot of careful regulation to bring them to market. There is also a vast amount of regulation on the automation side which can require a lot of attention and resources if you go for an in-house solution. Regulators require all kinds of inspections and paperwork in order to grant approval for an automated instrument on the market and IVD products have some of the most stringent regulations out there.

It is worth checking which industries your OEM partner has experience in. If they are good, they will be able to give you examples of these industries as well as the different regulatory requirements that exist and how they are equipped to overcome them. This not only makes the development process more efficient and saves potential headaches at the end, but also gives you the peace of mind that regulation is taken care of by industry experts.
Do you really have all the skills needed?
Before embarking on an in-house IVD medical device, you will probably do a skills audit within your company to make sure you have everyone you need for a successful lab automation project. But can you really be sure that you have all the skillsets that you need? Upon deeper research many companies discover that they lack a critical skillset needed to complete an automation project. It's often not an obvious skillset like the various engineering teams or the in vitro diagnostic experts, but important areas such as software, experienced project managers and regulatory expertise are often overlooked. Without these skills, projects can grind to a halt or the finished product might be substandard. That's why it is essential to do a deep and thorough skills audit before beginning a project.
An OEM partner can help fill the gaps when it comes to skills in your team. They deliver successful automation projects all the time and can give you reassurance that all the necessary processes will be covered by experts, from regulation to lifecycle management.
How long will an in-house solution take?
Another important consideration is time planning. In order to successfully complete your IVD instrument and get it to market, time estimates have to be very accurate. Delays can cause the budget to inflate and put the entire project at risk if resources are lost or reallocated.
Before starting an in vitro diagnostic automation project, it is worth calculating if working with an OEM partner could save time and if so, how much. This could influence how fast you are able to bring your product to market and result in revenue being generated at an earlier stage than an in-house project.
Of course, working with an OEM partner doesn't guarantee that there will be no delay, but the chances are significantly reduced. If the worst does happen, then you know that you have the backup and support of a specialist with the optimal resources who can help get the lab automation project back on track.
Take advantage of flexible financing from an OEM partner
A huge consideration before embarking on a big automation project is budget. Most companies save by taking as much work in-house as possible, but there are a few instances where the numbers might not quite add up.
For example, an OEM partner might be more expensive, but they'll most likely deliver faster. You also get the additional security with an OEM partner knowing that they will shoulder a lot of the responsibility if things go wrong, meaning there is less chance of unforeseen costs for you. All of the skills and expertise are calculated into the project with an OEM provider from the very beginning. If you realize halfway through your in-house project that you have to hire a regulation expert, the budget could be blown very fast. On top of this, most good OEM providers will have flexible financing options which could help you to launch your product faster and defer some of the upfront costs.

There are a lot of things to consider when it comes to launching an IVD instrument. Before you go it alone, see if an OEM partner can help. Often this initial consultation process is extremely valuable, even if you ultimately go it alone.
Are you ready for your next lab automation project? Get a free copy of our self-assessment checklist here.
About the author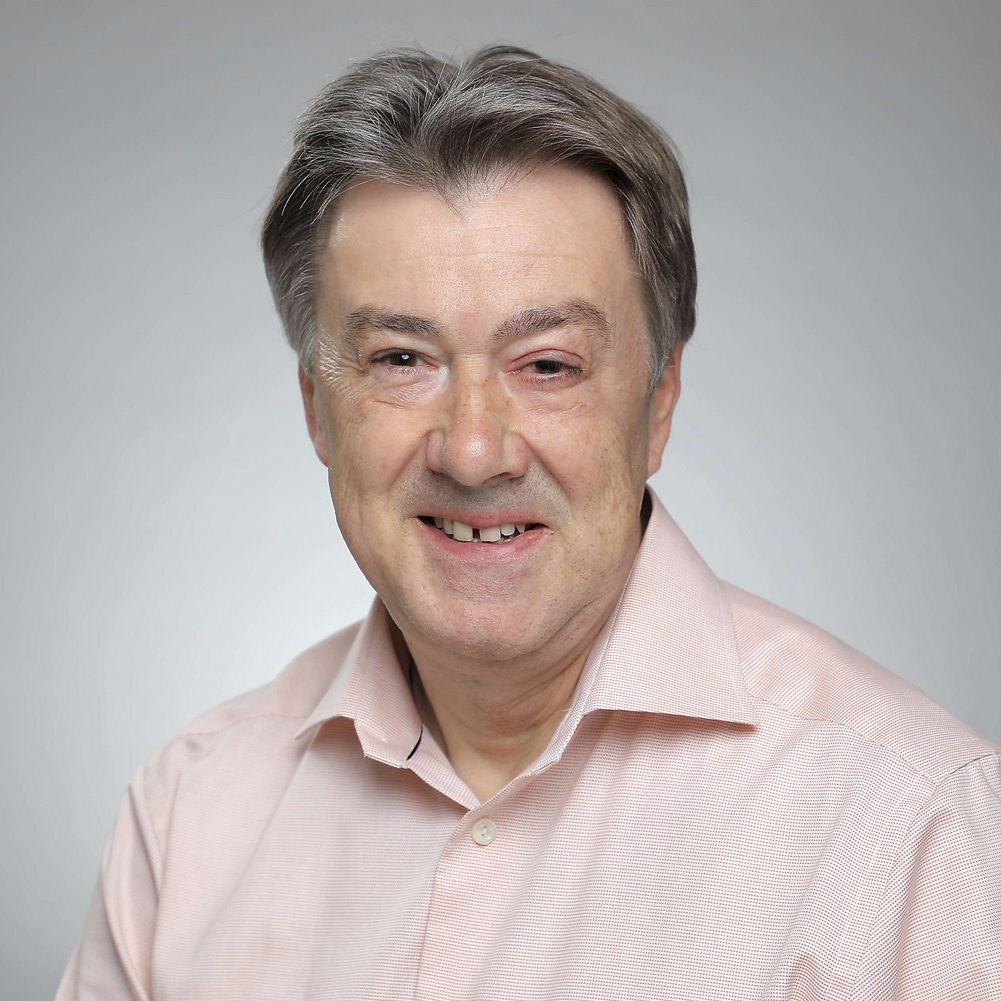 Nicholas Smith
Nicholas Smith is Head of Global Marketing and Portfolio Management for Tecan's Partnering Business. A key function of his team is to work closely with customers to develop new product concepts and proposals based on a thorough analysis of their specific requirements. Nicholas' joined Tecan in 2012 from Roche Diagnostics where he worked for over 20 years in a variety of roles within marketing and business development.
Related articles
Related products