By Laura Nea
The global trend toward more stringent regulatory control of in vitro diagnostic (IVD) medical devices is sending shock waves through the industry. Now that we have passed the halfway mark in the transition to Europe's new In Vitro Diagnostic Regulation (IVDR 2017/746), it's crucial that diagnostics businesses critically evaluate their entire supply chain to close any gaps and ensure IVDR-compliance can be maintained throughout the device lifecycle. An important question to ask is whether outsourcing your IVD projects will help or hinder your efforts to comply and remain competitive in this shifting regulatory landscape. In the final blog of this 2-part series, we consider the advantages of partnering and the factors that are crucial for success.

Will outsourcing your IVD projects help or hinder your efforts to comply with new European IVD regulations?
IVDR affects the whole supply chain
As we saw in part 1, Europe's new legislation for in vitro diagnostic (IVD) medical devices impacts manufacturers and other economic operators across the whole supply chain. In addition to broadening the definition and responsibilities of manufacturers, IVDR defines other economic operators—authorized representatives, importers and distributors—and clarifies their regulatory obligations.
Manufacturers must now document all economic operators in their quality management system (QMS) and indicate how the various regulatory responsibilities are allocated among them. Importantly, the manufacturer's QMS must indicate who the relevant suppliers and subcontractors are, and describe what methods are in place to control and monitor compliance of any parties involved in the design, manufacture, final verification and testing of the device.
IVDR also permits Notified Bodies (NB) to audit relevant suppliers and subcontractors where necessary to ensure compliance. This includes authority to access all relevant technical documentation and to conduct unannounced visits if warranted.
The bottom line is that IVDR places the onus squarely on the shoulders of manufacturers to make sure that all economic operators in the supply chain are willing and able to fulfil their obligations under the new regulations. That means any new responsibilities need to be agreed, contracts updated accordingly, and all arrangements documented within the QMS.
How an OEM partner can ease your regulatory burden
Given all the added regulatory complexity, you may well be wondering whether OEM partnerships and other supply chain relationships are worth maintaining or pursuing in the current climate. In particular, does it still make sense to outsource your IVD projects?
While every business is unique, and this question must be considered on a case-by-case basis, more often than not the answer is an emphatic "Yes". In fact, the right OEM partner can help reduce your regulatory burden and associated risk considerably.
Keeping up with the latest regulatory changes and making sense of what they mean for your IVD pipeline and projects can be difficult and time-consuming. A key advantage of an OEM partner is the added regulatory expertise they can bring to the table.
Reputable OEM providers already operating in the IVD medical device industry will have gained a strong understanding of the regulatory landscape through years of experience and training. They will be actively monitoring changing standards around the globe and are likely to have experience of working directly with the major regulatory agencies and NBs.
Crucially, OEM partners can provide dedicated regulatory experts with skills and knowledge that complement your internal regulatory expertise, providing the added support you need to navigate the regulatory minefield and get your device to market more quickly.
How to find the right partner for IVD outsourcing
Outsourcing development or manufacture of an IVD product has always been a big step that requires careful consideration. The decision to outsource is even more critical in light of the more stringent oversight that comes with the new IVDR. Like any healthy relationship, a successful partnership goes beyond meeting a simple checklist of qualifications – it relies on shared values, common goals and healthy communication.
While there is no magic formula for finding the right OEM partner, here are six key points to review when considering whether you and potential partners see eye to eye on quality and regulatory matters:
1. Quality culture
In today's IVD industry there is absolutely no room for compromise when it comes to product quality, safety and regulatory compliance. Due diligence is essential to make sure you can count on potential partners to hold to the high standards that form the bedrock of your company's reputation and livelihood. Check your potential partner's compliance and inspection history. What is their track record? Are quality, safety and compliance baked into your partner's culture, or are they more of an afterthought?
2. Quality management system
IIVDR requires each IVD manufacturer, whether OEM or OBL, to have a robust and transparent QMS in place. Moreover, the QMS needs to be well organized, to allow easy and quick access in the event of an audit or unannounced inspection. As outlined in IVDR Article 10(8), among the many aspects the QMS must address include:
Strategy for regulatory compliance
Resource management, including selection and control of suppliers and sub-contractors
Risk management strategy that encompasses the entire device lifecycle
Product realization, from planning through to production and service provision
Design and process controls
Incident reporting and management of corrective and preventative actions (CAPA) and field safety corrective action (FSCA)
Post-market surveillance
3. Facilities and infrastructure
Is your partner set up with all the right facilities, equipment and infrastructure to ensure delivery of IVDR-compliant services, components, systems and software? Are their manufacturing, sales and service sites ISO 13485 or Medical Device Single Audit Program (MDSAP) certified? Is the organization operating globally, or at least aware of the regulatory landscape in all the regions where you plan to do business?
4. Regulatory expertise and experience
Does your potential partner have the know-how, experience, resources and availability to provide regulatory support throughout your IVD project and beyond? Have they partnered with an IVD company before? Have they ever been audited by NBs or regulators such as the FDA before, with successful outcomes? Do they have experience with regulated products in areas that correspond to your IVD offering (e.g. genomics, molecular diagnostics, immunoassays), so that they have a good understanding of the associated challenges?
5. End-to-end regulatory support
Under the IVDR, regulatory oversight for IVD products encompasses "devices at every stage, from design through final quality control to ongoing surveillance." Does your OEM partner offer development support that takes into account the full extent of IVDR compliance across the entire product lifecycle?
6. Supply chain
Last, but not least, make sure your prospective partner's supply chain holds up to close scrutiny. Has it been fully optimized? Is it reliable, transparent, controlled, and properly documented? Are appropriate risk mitigation strategies in place?
Partnering for success
Given the additional complexity and effort involved in complying with more stringent IVD regulations, outsourcing can be a smart move. An OEM partner with the right combination of technical expertise and regulatory know-how can provide support at every stage in the device lifecycle—from design and development, to manufacture, to post-market surveillance. They can help you close gaps in the transition from IVDD to IVDR compliance, anticipate potential issues, and overcome challenging regulatory hurdles more quickly and efficiently. At the same time, your partner can provide complementary skills and expertise that enable your business to focus on its core strengths, so you can make the most of limited resources, get your IVD products and services to market sooner, and maintain regulatory compliance for the lifetime of the device.
Learn more
Want to learn more about how a knowledgeable partner can help your IVD business get ahead of the compliance curve and stay ahead? Download our handbook on partnering for compliance.
Watch the webinar
Register for this upcoming IVDR webinar hear the latest from experts.
About the author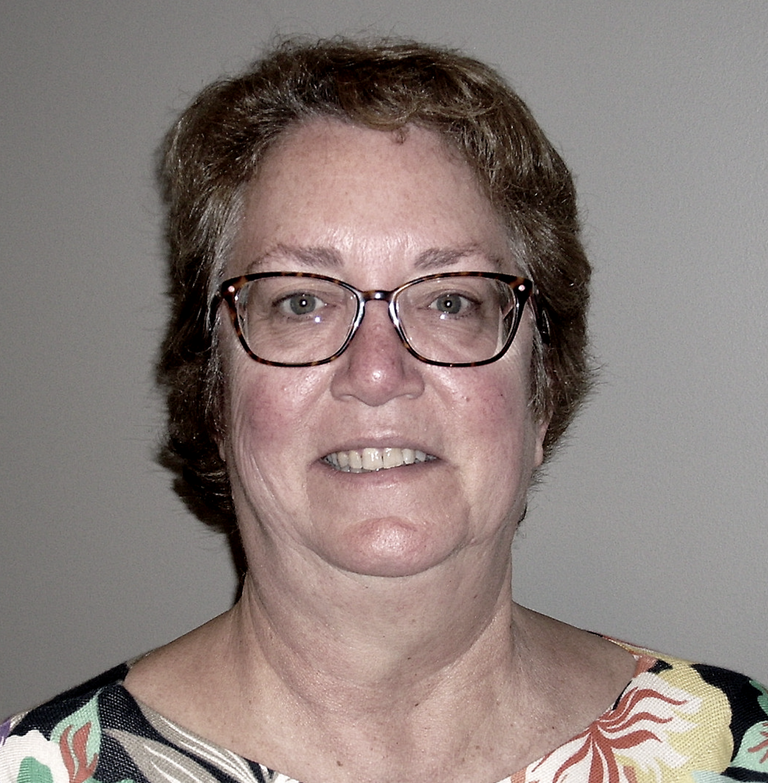 Laura Nea
Laura Nea is Vice President of Global Regulatory Affairs at Tecan. Laura and the multinational Global Regulatory team partner with Tecan's customers to ensure successful strategies for commercialization of products worldwide. Laura has over 30 years experience in the diagnostics and IVD market and has been on the Tecan team since 2010.
Related products