By Nicholas Smith
Uncertainty and concern best describe the prevailing feelings of many researchers, clinicians, and companies that develop, manufacture, and implement laboratory developed tests (LDTs). The reason for all this uncertainty is the U.S. Food and Drug Administration's (FDA) stated plan to issue a new guidance that would change the paradigm for regulating LDTs. Many believe LDTs offer an unprecedented opportunity to develop diagnostic tests for rare, emerging, and difficult to diagnose diseases. They are playing an important role in advancing precision medicine by helping clinicians tailor therapeutic regimens to individual patients.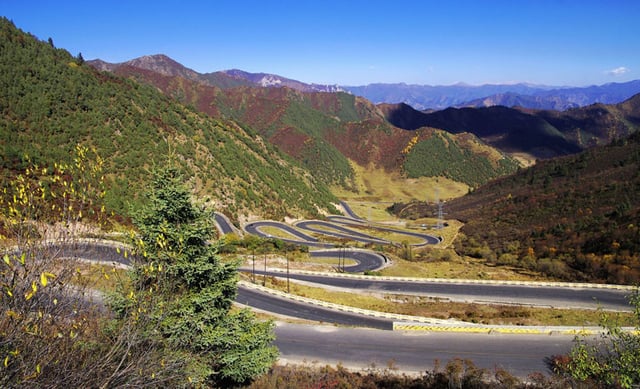 The road ahead for lab developed tests?
Lab Developed Tests – Detour Ahead
As diagnostic tests, LDTs currently fall solely under the scope of FDA's Clinical Laboratory Improvement Amendments (CLIA). The anticipated new legislation would consider LDTs as medical devices, therefore requiring FDA regulatory oversight. "We continue to believe that LDTs do not meet the definition of a medical device and they should not be regulated as such under the FDA," says Alan Mertz, president of the American Clinical Laboratory Association. The ACLA believes that the FDA's proposed guidance approach "will cause enormous harm and disruption."

A shift away from CLIA-only oversight has raised numerous issues:


A new dual regulatory pathway for LDTs, through both CLIA and FDA, would increase costs and resource needs for clinical trials, documentation, and filing, potentially making LDT development cost-prohibitive for some laboratories.
Dual and overlapping oversight could lead to confusion and conflicting requirements, delaying the availability of LDTs or discouraging labs from developing them at all.
The estimated 60,000 existing genetic tests and approximately 100,000 other LDTs already in use would likely not be exempt from the proposed new guidance.
LDT-based diagnostics typically target emerging diseases such as Ebola, rare genetic disorders like inborn errors of metabolism, and other areas that manufacturers do not devote resources to because they tend not to be profitable.
The time needed to perform clinical trials for FDA approval of LDTs would delay clinical and patient access to these novel diagnostic tests.
For rare diseases, the numbers of patients needed to conduct clinical studies that would be required by the FDA for premarket approval (PMA) of an LDT often are not available.
LDTs, by their very nature, are not once-and-done types of diagnostic tests. They undergo continuous modification and improvement through a validation process to ensure that they function as intended. In a dual oversight scenario, a lab would have to submit any modification to an existing LDT to the FDA for approval, eliminating the advantage LDTs offer to rapidly evolve, adapt, and improve.
Furthermore, "the resources available at FDA are so limited, they would only be able to scratch the surface of a few LDTS, and that would create tremendous uncertainty for all the rest", states Alan Mertz.
Slowing the Advance of Precision Medicine
The concern among many in the community is that if LDTs are to be viewed more like a one-size-fits-all, off-the-shelf IVD medical device rather than being prized for their unique capabilities and being at the vanguard of personalized medicine, innovation will be slowed. The advancement of precision medicine would take a back seat to the need for costly and lengthy trials to demonstrate the tests' clinical validity.
The Association for Molecular Pathology defines LDTs as "laboratory-developed procedures; as a service that is vital to the practice of medicine," according to Victoria Pratt, director of the Pharmacogenomics Laboratory at Indiana University School of Medicine. "The proposed FDA device regulations would create serious obstacles for clinical laboratories," in the view of the Association. "Device regulations are poorly suited to clinical laboratories, adds Pratt. Furthermore, given the current very uncertain reimbursement environment, further regulating LDTs would hamper precision medicine.
The impact of LDTs on advancing clinical research, diagnosing disease, enabling early and effective treatment, and improving patient outcomes is and will remain the culmination of a collaborative effort between numerous partners. Researchers and clinicians work hand-in-hand with reagent producers and manufacturers of automated sample handling and detection instruments to develop a test protocol and integrated system. They rely on each other's expertise to optimize and continuously improve LDTs.
The impending shift in the approach to regulating LDTs will not affect only one aspect of this system, but rather the whole system. An original equipment manufacturer (OEM) that has a long and successful history developing, producing, and validating instruments for use in the regulated medical device sector can contribute valuable, experience-driven direction, especially in these uncertain times.
How can LDT developers benefit from Tecan's years of experience working in the highly regulated IVD medical device market, extensive regulatory team, and strong record of regulatory compliance? How can Tecan help you continue to innovate? Contact us and let's talk about LDTs, personalized medicine, and how we can work together to make a difference for patients. Simply fill in the form and we'll be in touch.
About the author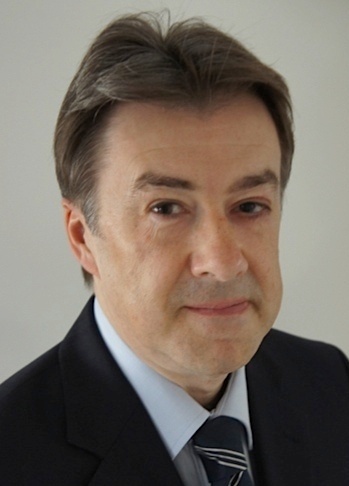 Nicholas Smith
Nicholas Smith is Head of Global Marketing and Portfolio Management for Tecan's Partnering Business. A key function of his team is to work closely with customers to develop new product concepts and proposals based on a thorough analysis of their specific requirements. Nicholas' joined Tecan in 2012 from Roche Diagnostics where he worked for over 20 years in a variety of roles within marketing and business development.
Manually related articles