By Jason Meredith
In an increasingly regulated industry, clinical laboratories and manufacturers of in vitro diagnostic (IVD) tests are feeling the pressure to ensure regulatory compliance, while at the same time striving to increase productivity and bring innovative technologies on stream. At times, this balancing act can seem like a losing proposition.
Successful handling of large sample sets and automation of complex multistep workflows can be a game changer that significantly boosts productivity and enables adoption of cutting-edge strategies for molecular diagnostics. However, it can be a daunting challenge to find a liquid handling automation solution that is flexible enough to meet current and future needs, fulfills regulatory requirements, and is fast and easy to integrate into an existing workflow without much training or downtime. In this article, we take a look at the key considerations for bringing an open automation platform into the regulated environment.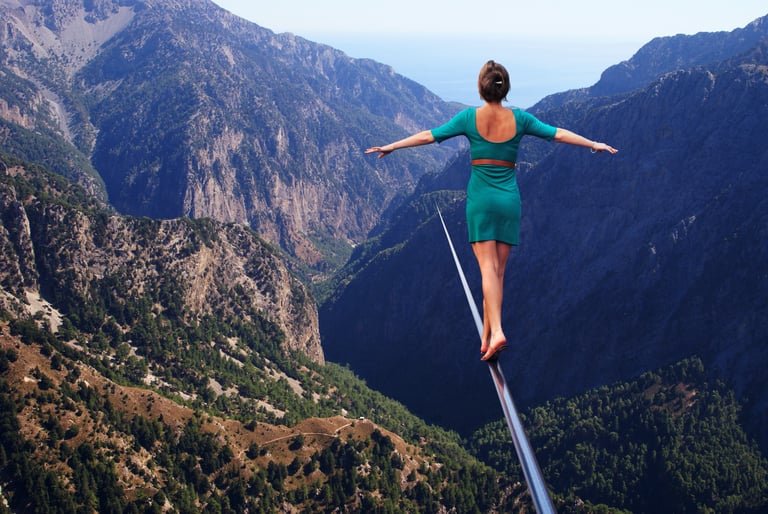 Does your liquid handling automation platform help your achieve balance between GxP compliance and productivity?
With flexibility comes great responsibility
As the song says, "the times they are a changin'," and nowhere more so than in the area of diagnostic testing, where new assays, novel strategies that rely on combinations of diagnostic methods, and innovative techniques and technologies are challenging the traditional capabilities of clinical labs. In many cases, such as with new approaches to immuno-oncology, labs have to develop their own tests tailored to specific applications and patients. The flexibility of an open liquid handling system offers several important advantages in this respect, including the ability to:
Run more assays in parallel, and achieve integrated results across multiple tests to reach a diagnosis, and in relating the results from upstream analyses to downstream assays

Bring on board demanding new technologies such as MS- and NGS-based tests, which have more complex workflows and sample prep procedures
Perform rare assays and even one-time laboratory-derived tests (LDTs) on a compliant system
However, the more flexible an automation system is to accommodate a broader range of assay types and configurations, the more onerous instrument qualification and process validation can be. In addition, with flexibility comes increased risk of human error at every stage of the workflow, from assay design and setup through to results interpretation and documentation.
Nevertheless, the potential benefits of an open automation system significantly outweigh the risks. The trick is to choose a platform that has been designed specifically for best practice ("GxP"), with the regulated clinical environment in mind.
No room for guesswork
There is too much at stake not to choose wisely when bringing new automation into the regulated laboratory. To help take the guesswork out of selecting the right open system for your current and future needs, here are 8 top factors to consider:
Compliance readiness -

When bringing new instrumentation for clinical diagnostics into your lab, unnecessary delays in the validation process or downstream risks associated with non-compliance can be costly. Compliance shouldn't be an afterthought in system design. Look for a manufacturer who understands the clinical environment and can offer automated solutions that are ready for use in GMP labs or labs performing human clinical diagnostics. This includes ensuring that the system is fully classified for its intended use in accordance with global regulatory guidelines, such as 21 CFR part 11.

Audit trails –

Leaving a smooth audit trail is another essential element of good clinical laboratory practice. A good automation solution will automatically capture and fully document all relevant data concerning user management, system access, and integrity of electronic records, providing confidence in data quality and security.

User management –

For regulatory compliance in a busy lab with a variety of different people handling many test samples, it is essential to track who is using the system and when. User management software needs to enable multiple user levels by defining user and administrator roles; overseeing password protection, aging and complexity; and preventing unauthorized access, both locally and from remote sites.

Sample ID & tracking –

Reliable sample identification and traceability are key in regulated labs, ensuring there are no mishaps with precious samples. Barcoding is the way to go for fast and error-free sample tracking from sample preparation through reporting of assay results. An automation solution designed with integral sample barcoding and tracking solutions can prevent headaches when it comes to secure and reliable sample handling, processing and data management.

Electronic records and signatures –

These are must-haves to automatically prevent and detect adulteration of records, as well as enforce use of passwords, provide additional user authentication steps, and require users to provide a description when making a change to an electronic record.

Reducing human error –

With frequent modifications to protocols, the introduction of new assays, and staff turnover, you will have less to worry about with systems that are as easy to use as possible. A user-friendly interface with good visual feedback will enable operators of all technical capabilities to run the system, and make it easier for new users to become skilled operators and follow best practice.

Interfacing with LIMS –

Ability to interface with your LIMS system can make or break your efforts to bring a new automation solution in the lab. Ensure that the database containing sample tracking and results data can interface directly with most commercial LIMS, so that it works with what you have now, and can cope if your LIMS solution changes.

Accuracy & reliability –

To operate to the highest standards in the clinical environment, you can't afford to compromise on quality. As well as being flexible and fully compliant, the automation system of choice is one that can deliver precise liquid dispensing, accurate test results, and consistency across assay panels.
Choose a compliance-ready solution
Open automation solutions have the potential to give clinical laboratories a competitive edge when it comes to increasing efficiency and adopting cutting edge diagnostic tests. Choosing a compliance-ready solution will ensure that you meet these demands without taking unnecessary risks.
As you explore available options, look for features that will allow you to:
process more samples faster and more cost-effectively

expand and expedite the adoption of new, increasingly complex assays and testing methods

navigate the changing tides of regulatory oversight
Collaborating with an experienced vendor of automated liquid handling systems is an additional option for added support to help tailor a compliance-ready automated system to meet your needs today and into the future.
Empowering clinical and regulatory environments
We will soon be expanding our laboratory automation portfolio with a new offering for clinical applications and regulated laboratories, such as GMP and QC facilities.
About the author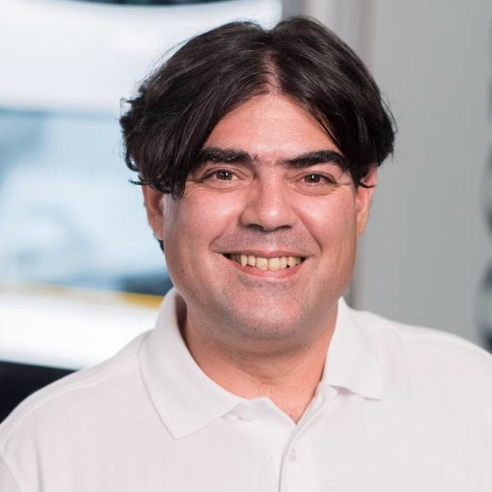 Jason Meredith
Jason Meredith has been with Tecan for 17 years and is Head of Software Product Management. He received a B.Sc. in Computer Systems Engineering from University College of North Wales and went on to develop software for early robotic sample processors in the UK. At Tecan he is responsible for automation software product management.
Related articles