By Ralf Masantschek

Automated pipetting is among the most effective ways to minimize human error, increase precision and accuracy, and speed up a lab workflow. However, deciding what the 'must have' components are that you need for successful automated liquid handling depends greatly on your goals and applications.
Liquid handling technology has been applied successfully to automate a variety of workflows, as diverse as sample preparation for PCR or mass spectrometry; DNA extraction for subsequent analysis such as next-generation sequencing (NGS); and performing cell-based assays or ELISAs for drug screening. When choosing and configuring an automated liquid handling system, it pays to think ahead with the end goals in mind.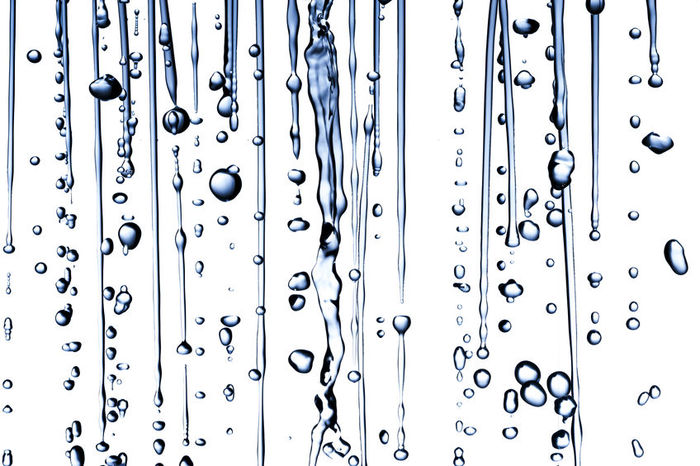 Successfully automating your liquid handling is easy if you consider the right questions.
Here are some essential considerations when making your decision about liquid handling options.
Which type of displacement pipetting suits your needs?
The two most common liquid handling technologies are liquid and air displacement. Each has advantages depending on the application.
Air displacement is ideal for dispensing volumes over a large volume range, from 0.5 to 1000 μL. As air displacement only works with disposable tips it will enable you to reduce the risk of cross contamination that leads to incorrect results.
Disposable tips also offer a safe way to handle radioactive or biohazardous materials. Added to that, air displacement pipetting increases speed and productivity by avoiding extra steps when moving liquids or flushing the system. If you are considering an air-displacement system, then remember that having a inline filter is an effective way to prevent liquid from being drawn into the channels, for example if an incorrect disposable tip has been used. These filters can be a cost-effective insurance against expensive repairs and should be easy to replace without assistance from a service technician.
Liquid displacement, on the other hand, works well with fixed-steel washable needles, and is ideal if you need to pierce tubes or require positive pressure pipetting. It is also the preferred technology for multi-dispensing small volumes below 5 μL. Liquid-displacement is also compatible with fixed and disposable tips.
A system that includes both air- and liquid-displacement capabilities allows you to move easily between the two. Other small-volume techniques to consider for specific applications include digital and acoustic dispensing.
What volumes and formats do you work with?
The automated liquid handling system you choose must be able to handle the pipetting volumes and labware formats you work with, whether it involves picoliter or milliliter volumes, tubes of up to 50 mL, or plates with as many as 1,536 wells. Ask your automation vendor for advice on each format.
Before automating your workflow, this could be a good time to consider if you should reduce the volumes you are using, either to save on reagent costs or to use less sample per assay and be able to extract more information from a single sample. Important considerations include how many plates or wells you want to run each day and your demands for precision.
What pipetting arms will fit your labware?
There are a wide variety of pipetting arms available to handle various dispensing requirements. The two main types are variable-channel pipettes (generally 1 to 8 channels) that can handle tubes, plates and many other labware formats; and multi-channel arms that are specifically designed for dispensing into multi-well plates, usually 96- or 384-well format.
For both types of pipetting arms, reservoir options are available to address a range of reagent requirements. Modern systems allow either pipetting heads or adapter plates to be changed 'on the fly'. Having this functionality is a wise choice if your protocols require many different accessories such as fixed needles, disposable tips, low-volume pin tools, etc.
Do you need extra flexibility in robotic arms?
Robotic gripper arms move labware around the automation deck. They can grab hold of a variety of tubes, microtiter plates and lids, disposable tip racks and other labware. Handling a range of labware formats demands a lot of flexibility in robotic arms. So it may well be worthwhile considering advanced robotic arms that can switch their 'fingers' quickly and without a lot of advance preparation to ensure the best grip to pick up tubes or plates.
Which type of pipette tip will maximize reproducibility?
Pipette tips may seem like a very small part of an automated system, but tip quality can make or break system performance, and is a key contributor to reproducibility. You can choose from disposable or fixed tips.
Disposable tips are often perceived as the best choice to eliminate cross-contamination between biological samples. Some vendors now offer special low-volume tips validated for reliable dispensing at the microliter or sub-microliter levels needed for applications such as assay miniaturization.
Fixed-tip instruments may have advantages with respect to operational cost. In addition, long fixed steel needles can reach the bottom of deep vessels, for example those used in cell culture or spinner tubes used for nuclear magnetic resonance spectroscopy, and steel needles can also pierce septa. The risk of cross contamination on instruments equipped with fixed tips can be effectively reduced with optimally designed tip wash stations.
Does your vendor produce their own pipette tips, engineered to work with their instruments?
Some vendors design their own pipette tips specifically to work with and optimize the performance of their pipettors. With this in mind, you should definitely consider purchasing the automation vendor's own brand of pipette tips to ensure you get the most reliable results.
Do you need tips that are guaranteed sterile?
For many applications, it is now standard procedure to purchase sterile tips. However, if the product is labeled 'pre-sterile', this means that the product was sterile when it left the manufacturer, after which there are many opportunities for contamination. To minimize the risk of contamination, use only consumables that are labeled 'sterile', which means they are manufactured under sterile conditions and conform to packaging and transport standards that ensure tip sterility all the way to your lab bench.
Automating pipetting is a key step in improving your lab workflow and will help you to reduce error, increase reproducibility and accuracy, and boost throughput. To find out more about what to consider when automating liquid handling.
Want to know more?
Download our free buyer's guide which includes more insights into what you should consider when making an automated liquid handling purchase.
About the author
Dr Ralf Masantschek
Dr. Ralf Masantschek studied Chemistry at the University of Ulm. After earning his PhD in molecular biology, he started working in the pharmaceutical industry, developing high-throughput screening assays in the department of virology at Bayer in Wuppertal. Subsequently he headed up the department of high-throughput screening at Aventis Crop Science in Frankfurt am. After completing his MBA at the University of Applied Science in Bonn Rhein Sieg, Dr. Masantschek worked as Product Manager and Market Manager responsible for the pharmaceutical industry at Hamilton Robotics in Bonaduz. For the past 10 years he has been Product Manager for the Freedom EVO at Tecan.