By David Wold
From the perspective of a lab automation systems engineer, specifying the optimal liquid handling pump and associated fluidic components is often central to the design process, especially for products that will be used in a clinical lab or other highly regulated environments. What questions should you ask in order to select a pump that can handle all of your system's intended applications? Here's what our liquid handling experts from Tecan's OEM Partnering team have to say.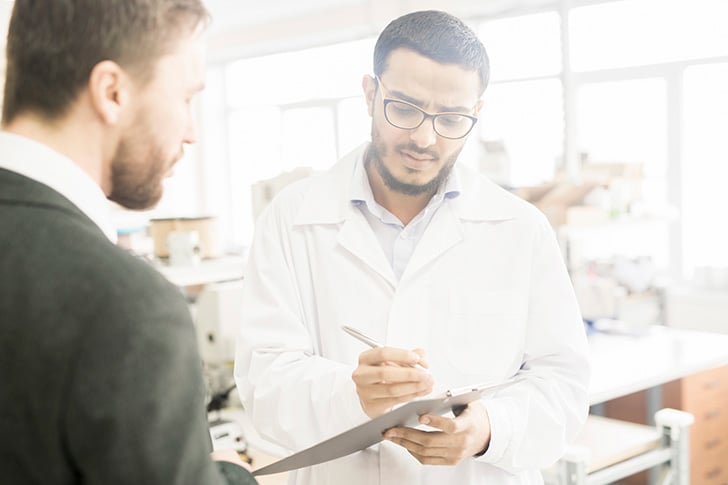 Asking the right questions can help you choose the liquid handling pump that meets all the key criteria for your application.
Liquid handling pump technology is central to growing life science and diagnostics markets
These are exciting times for human health and the diagnostics markets. Over recent years, advances in science and workflow automation have enabled the transition of assays from manual processing to automated solutions placed in laboratories and, increasingly, to the physician's practice. In the US alone, the existing IVD market is expected to expand by a 6.6% compound annual growth rate (CAGR) between 2018 and 20251, while within the same time frame molecular diagnostics and next-generation sequencing (NGS) markets are anticipated to expand by 12.1% and 20% CAGR, respectively.2,3

Liquid dispensing and fluidics are at the heart of many of today's most critical diagnostic applications and laboratory workflows. Consequently, when it comes to systems design and integration, the choice of liquid handling pump can often make or break the success of a lab automation project. If your product will be used in a clinical lab or other highly regulated environment, the right pump choice becomes even more crucial.
Choosing the right pump for automated liquid handling is all about asking the right questions
During the development phase of a lab automation project, it is key for engineers to venture into the scientific aspects of the application in order to understand the workflow requirements and the characteristics of the fluids in use. Once equipped with this knowledge, selecting the right pump for your application will be much easier. But knowing which questions to ask to get to the heart of your pump requirements is not always an easy task, especially when it comes to automating complex and sensitive life science applications.

To make that job a little easier, I've curated some of the top questions and tips that automated liquid handling systems engineers should take into consideration when developing liquid handling solutions for applications such as NGS and clinical diagnostic testing.
Fluid considerations
1. What are the characteristics of the fluids that will be used?
Chemical compatibility of the fluids that will come into contact with the "wet parts" of the system is an important consideration. Read our previous blog "Six tips to help match your liquid handling components with chemical compatibility" to learn more about how to mitigate chemical compatibility risks.

2. What is the viscosity of the liquid?

Viscosity influences system design and pump selection due to its impact on throughput and liquid handling parameters. Liquids with high viscosity require slow pump speeds and dwell time after every aspiration or dispense to allow the fluid column to completely settle. Additional washing or priming may also be required between samples. Care should be taken during pump integration and system testing to define liquid class parameters such that pressures generated during pump operation do not exceed specified or functional limits.

3. What are the volumes that will be dispensed?
Consider the smallest and largest volumes to be pipetted. In general, smaller syringes maximize accuracy for small volumes. If your application requires multiple aspirations or multiple dispenses, a larger syringe will allow more aliquots.

NOTE: For optimal precision and accuracy, the syringe size should not exceed 100 times the smallest sample volume. For example, a 10 µL sample should be limited to a 1,000 µL syringe or smaller.

4. What is the source vessel?
Is your sample aspirated from a vacuum-capped collection tube or an open tube? Aspiration from a closed source vessel may require use of a vented tip and careful tuning of pipetting parameters to optimize liquid handling performance. Pipetting from a septum-capped collection tube will require slower aspiration speeds.

5. How much volume will be passing through the pump? (μL, mL, L)?
In general, syringe pumps or piston pumps are used for discrete or routine pipetting. For operations involving large fluid volumes, tubing priming, or wash procedures, high-velocity membrane pumps push liquid through the tip at a flow rate of 100-200 mL/min, providing fast and effective washing to enable faster processing times.

6. Is sample cross-contamination a primary application concern?
There are two common approaches typically used to eliminate or avoid carryover.
Fixed tips are commonly used in pipetting, diluting, and dispensing applications such as sequencing, LC-MS, microfluidics, flow cytometry, and surface plasmon resonance (SPR). With fixed tips, wash cycles can be added to eliminate carryover. This requires careful protocol design, implementation, and validation to ensure success.
Disposable tips ensure zero carry-over for applications such as molecular diagnostics and cell culture. With disposable tips there is no need to wash between samples; simply dispose of the tips after each use.
7. What is the conductivity of your liquid?
Liquid level detection (LLD) is important to ensure accurate aspiration of liquid and to minimize carryover. If liquid adheres to the outside of the tip, those droplets may contaminate the next liquid or the sample that the tip touches.

Since LLD is generally based on detecting capacitance changes, the conductivity and volume of the liquid as well as the lab ware used can all influence detection. The detection speed and range of the sensitivity used for detecting these liquids are also dependent on these factors.
8. Is your application vulnerable to pulsation?
Some applications such as SPR, flow cytometry, particle counting, particle sizing or digital PCR are based on real-time analytical measurements or monitoring of samples passing by a detection device. They require a liquid handling pump with steady liquid flow with very low pulsation to deliver fluids to slow fluid columns. For these types of applications, consider using a pump that has a high-resolution drive mechanism and micro-stepping drive electronics that enable flow rates at the nanoliter-per-second scale with low pulsation.
Designing for reliability
9. How much routine maintenance downtime is acceptable?
Integrating reliable and durable components into your system is always essential to minimize downtime and timelines for clinical development projects. Read our previous blog "How to secure long-term performance of OEM components for automated liquid handling" to learn more about this topic.
Rapid advancements in clinical diagnostic testing tools are driving the need for ongoing innovation in automated liquid handling technology. Careful selection of the best pump for your application can simplify your development process and help speed up your time to market in this rapidly evolving environment.
Want to learn more about selecting the best components for all your lab automation development needs? Talk to a Tecan expert.
References
1 Grand View Research, In Vitro Diagnostics (IVD) Market Size, Share & Trends Analysis Report By Product (Instrument, Reagent, Service), By Technology (Clinical Chemistry, Molecular Diagnostics, Microbiology), And Segment Forecasts, 2018 – 2025. Oct 2018. Accessed Dec 03, 2018. https://www.grandviewresearch.com/industry-analysis/in-vitro-diagnostics-ivd-market.
2 Grand View Research, Molecular Diagnostics Market Size, Share & Trend Analysis Report By Technology (PCR, ISH, INNAT, Chips & Microarrays, Mass spectrometry, Sequencing, TMA), And Segment Forecasts, 2018 – 2024. Feb, 2018. Accessed Dec 03, 2018. https://www.grandviewresearch.com/industry-analysis/molecular-diagnostics-market
3 Grand View Research, Next Generation Sequencing (NGS) Market Size & Forecast By Application (Oncology, Reproductive Health), By Technology (Targeted, WGS, WES), By Workflow (Data Analysis), By end-use (Academic & Clinical Research), And Trend Analysis, 2018 – 2025. Jan, 2017. Accessed Dec 03, 2018. https://www.grandviewresearch.com/industry-analysis/next-generation-sequencing-market
About the author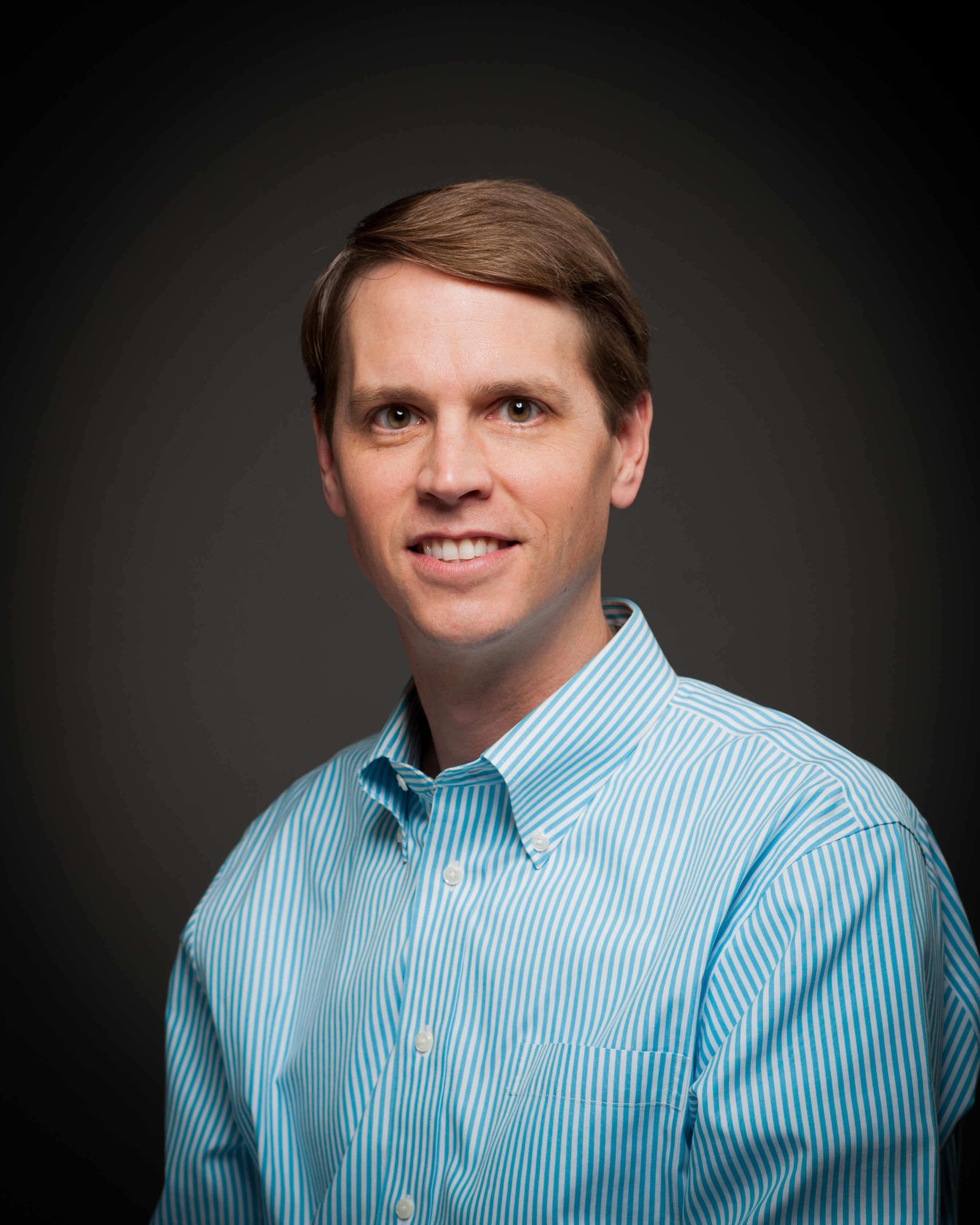 David Wold
David Wold is the Customer Operations Manager for the Partnering Business in the Components Marketing Team. In this role, he oversees a team responsible for the support and satisfaction of Tecan's top Components customers. Since 2005, David has helped Tecan customers meet their liquid handling challenges across a broad range of technologies and applications. He brings understanding and expertise to help customer choose components to meet their needs, provide maximum reliability and outstanding performance.