By Siegfried Sasshofer
An automated liquid handler for sample processing can significantly increase your productivity. It becomes even more powerful when integrated with other workflow components to enable you to create fully automated walkaway processing for applications such as sample and library prep for next generation sequencing (NGS), or cell-based assays. The question is how to choose components and integrate them.
Here are some important considerations to make complete automation of your workflow a breeze.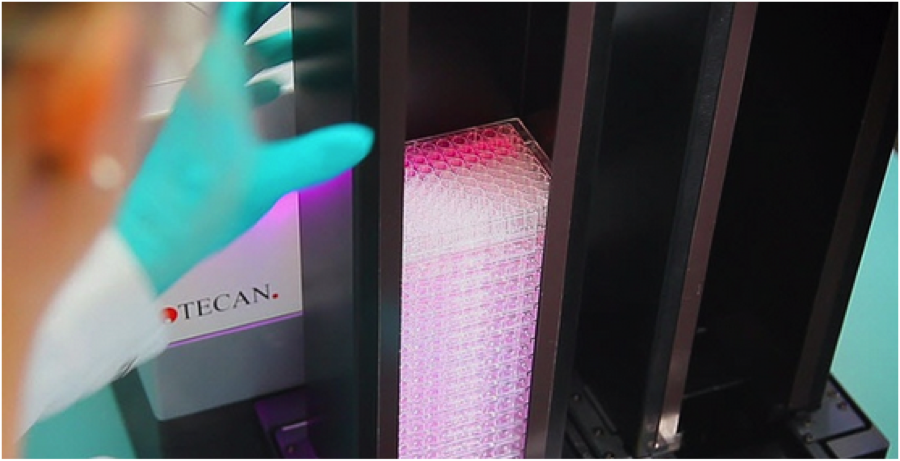 Increase your lab productivity with walkaway automation for liquid handling.
Choices for walkaway automation
A typical live-cell workflow may combine storage with mixing, shaking, incubation, washing and analysis – all in a protected environment. But with so many potential configurations and products to choose from, it can sometimes be hard to know where to start.
The first step towards full walkaway workflow automation is to choose the components you need to carry out the individual operations that will be integrated. This can mean selecting from a broad range of peripheral devices, including: carousels, plate washers, shakers, incubators, barcode scanners, dispensers and a variety of storage elements. These devices can sit on the bench-top or under the worktable. Robotic gripper arms can move samples or reagents into or out of the devices according to process protocols. Choosing components also means deciding on the scale and throughput you need.
Let's look at just a couple of core components for a cell-based assay, as an example of what to consider.
Select a plate reader with the right features
Although many plate readers can operate in a standalone fashion, integrating them into an automated workflow can increase overall productivity. Many options are available to meet your lab's needs, such as readers with single or multiple detection modes, including absorbance, fluorescence, luminescence, and time-resolved fluorescence (TRF). Some readers also provide incubation capability, reagent injection temperature control (heating and cooling), gas control and lid handling. Other key functions you might need include cell counting, confluence measurement and cell imaging. Consider how each of these elements can be integrated into a walkaway processing system.
Consider environmental control options
Variations in temperature in cell-based assays can impact measured signals and the quality of data. This is also true for assays involving chemical and enzymatic reactions. Too often, temperature control during detection is overlooked. More advanced plate readers offer a cooling module that maintains the temperature within a narrow range for processes that are temperature-sensitive. This can improve the reliability of your results, and reduce the need to repeat experiments.
Cell-based assays in particular depend on reliable temperature control throughout the workflow to maintain cell health. For longer-term experiments, gas and humidity control can also be critical. Even minor variations from physiological temperatures can induce heat- or cold-shock that can negatively affect cells, leading to stress responses, changes in cell proliferation rates, altered signaling pathways, and a range of other unexpected behaviors – including how the cells react to external stimuli. So ensuring your cells are maintained in a protective environment throughout the integrated workflow can be crucial to obtaining reliable results in a walkaway system.
Be sure all components can be integrated
Individual components are good at performing their dedicated tasks, and using them to automate process steps in isolation may help give you a more robust process and save you some time. However, partial automation may not be as beneficial as you expect. Every time you have to intervene to complete a manual step it's an interruption to your day, and another opportunity for something to go wrong. True walkaway automation will minimize the need for manual intervention. That means being able to integrate different devices seamlessly into the workflow.
The question is, can the components you need for your workflow be integrated by your automation vendor? Experienced vendors will usually be technology-agnostic, but if you have not yet purchased these components, make sure in advance that integration will not be an issue. It can be an advantage to choose devices that have already been integrated, provided that they can be integrated with other components if required.
Finally, choosing an automation vendor that has strong know-how in integration will save you a lot of time and effort, and ensure that you meet your needs in terms of walkaway automation and throughput.
Putting all the pieces together for walkaway automation
Automating your workflow with complete integration of all components means that every step is performed and controlled by the system, enabling you to quickly go from samples to clear, reliable, and actionable data. To find out more about what to consider when automating liquid handling, download our helpful guide.
About the author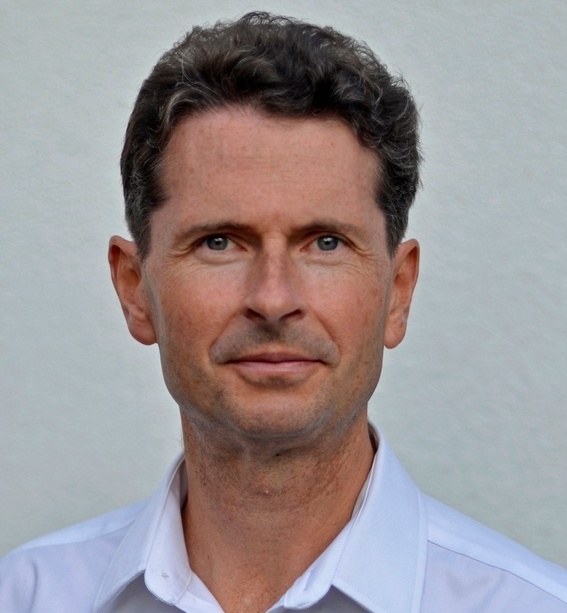 Siegfried Sasshofer
Siegfried Sasshofer heads the marketing team responsible for Tecan's Detection products based out of Tecan's development and manufacturing center for microplate readers and washers in Grödig, Austria. He has over 20 years' experience in working in the field of bio-analytics. He studied Biotechnology, holds an MBA and joined Tecan in 1997.
Related articles